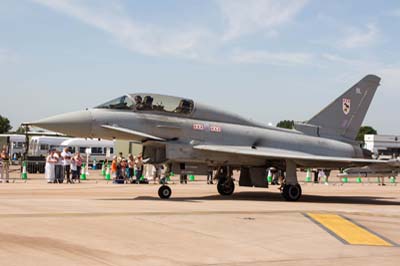 The team at RIAT headed by Director and co-founder Tim Prince must find it difficult to come up with something different each year to satisfy the thousands of regular attendees. Well yet again they have came up with the goods with a number of UK debuts. Due to its large number varied participants from right across the globe, it is quite simply the world's best military airshow.

Flying for the first time in the UK was the Bell Boeing MV-22B Osprey. Two of these unusual aircraft attended and like several other performers moved on to Farnborough the following week, both shows surely benefiting from being held in successive weeks. For many of the 167,000 people who attended this year the star performer was another debutante, the MiG-29 OVT with its thrust vectoring. Two new comers each with new and innovative systems of propulsion.
This years event was held in perfect weather conditions, so with sun tan cream to hand and like the thousands of other amateur and professional photographers I was able to get some very pleasing shots.