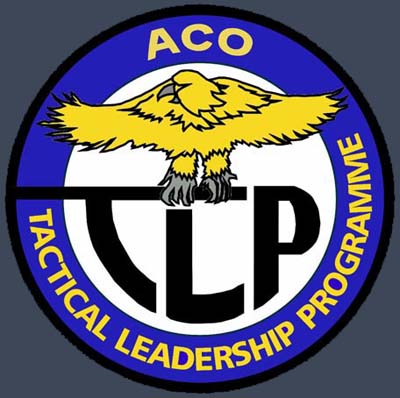 The Allied Command Operations (ACO) Tactical Leadership Program (TLP) has been designed to improve the tactical capabilities of the member nations. TLP members originally signed a Memorandum of Understanding (MOU) in 1978 with an aim to develop tactics, techniques and procedures to enhance multi-national air operations.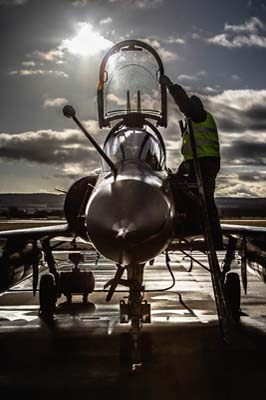 Colonel J Steyaert Commandant TLP (Belgian Air Force) the new Commandant TLP from January 2, 2008 at Kinloss said; "TLP is a unique organisation in the world. We try to prepare aircrew for coalition warfare. Pilots have to deal with tactical problems, taking into account the capabilities of all the other nations."
Lt Col Paul T. Matier, Chief of the Flying Branch (TLP) explained that planning is paramount. A scheduling meeting is held every August with MOU and non-MOU nations, to decide who takes part in the following year's six courses. "We try to balance each class with a mix of aircraft with air-to-ground, air-to-air, Suppression of Enemy Air Defence (SEAD) and reconnaissance capabilities with the 'Red Air' fighters." TLP deploys to RAF Kinloss
Each year six courses are planned, one of which is held away from the TLP home base Florennes in Belgium. This year the Out of Region (OOR) deployed flying course was held at RAF Kinloss in the north of Scotland. Col Steyaert explained; "We can't do everything we would like to do at Florennes due to airspace restrictions and the lack of a night flying capability. The deployed course allows for one week of night flying."
Interested MOU nations will bid for the OOR course, Ministry of Defence's offer of RAF Kinloss, with its Air Warfare Centre and the firing range at RAF Spadeadam a short flying distance away, made selection for this year very easy. RAF Spadeadam is the only facility in Europe where aircrews can practise manoeuvres and tactics against a variety of threats and targets that are faced in contemporary warfare. Whilst Spadeadam is generally used on each TLP course, while based at Kinloss its close proximity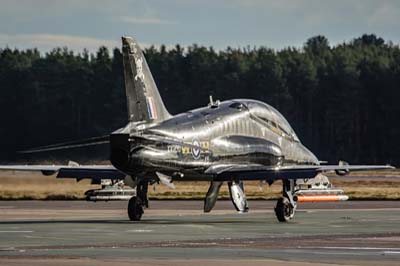 negates the need for air-to-air refuelling (AAR). Only one day on the course required AAR when two USAF and one French Boeing KC-135 Stratotankers were utilised.
Students on the course are very experienced pilots, on average around 33% have been to war. On this course three of the four Italian pilots had attended the TLP before, they came with more experience and so provided a greater input into the class. The participants are required to have pairs lead, be combat ready and qualified to fly at 500 feet (152m) Minimum Separation Distance (MSD) for the low-level sorties. They must also be judged capable of leading multi-aircraft and multi-national packages. Air Defence participants should be Dissimilar Combat Training (DACT) qualified, AAR qualified and qualified for night flying with a minimum of 500 hours on the aircraft type or role.
For course 2008-1, 25 student aircrew were trained utilising 18 aircraft from Holland, France, Italy, Belgium and the United Kingdom. Additional aircraft for the opposing 'Red Air' missions were provided by two Belgian, two Italian F-16 Fighting Falcons and two RAF Hawks from 100 Squadron at Leeming. Following a two-day academic course, which started on January 14, the flying-phase began and ran until February 8. It combined 50 seminar hours with 60 hours flight briefing and debriefing with at least 15 tactical missions being flown. The mission complexity increases as the course progresses, pilots are worked very hard, the twelve-hour days are very demanding.
Col Matier was on-hand to enthusiastically describe operations at Kinloss. "We try to simulate a potential crisis, making it as close as possible to real situation. This course offers a unique opportunity to fly in big formations or Combined Air Operations (COMAO) at night. We try to stay on cutting-edge of tactics related to COMAO."