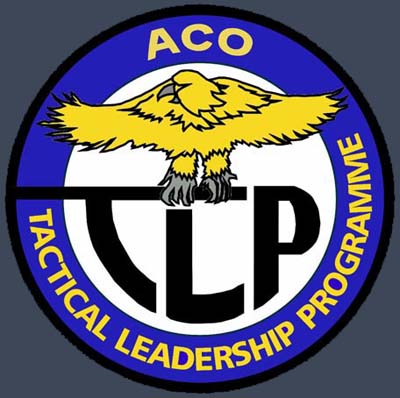 There was nothing remarkable about TLP Flying Course 2009-3, held in May at Florennes Air Base in Belgium. The course involved as usual all aspects of NATO flying tactics that have been developed over the last 30 years of TLP. What was significant about TLP 2009-3 was that it was the last to be held at Florennes, its home for the last 20 years.

The methodology behind TLP courses is for aircrew to be given missions or what are problems for them to be solved. Course planners have also had to solve their own problems in running effective courses, as situations change. The first flying course took place at Jever Air Base in northern Germany in 1979. The unreliable coastal weather often affected courses by restricting flying. This problem was solved by moving the course to Florennes in 1989 where until now over 100 flying courses have been held.
As TLP membership expanded the complexity of the courses increased. As local aircraft noise increased complaints similarly grew. Course planners responded by moving one course a year away from Florennes to an air base of a TLP member nation. Over time situations change, as technological developments are introduced perceived and real threats evolve. In the past there was a move to fly at low-level, enabling pilots to visually identify targets and evade detection by radar. This development in tactics put added strain on the air space around Florennes, due to noise and the conflict with increasing civilian air traffic. More recently with the introduction of stand-off weapons and sensors, pilots are required to operate at medium and high level. This change of tactics brought TLP sorties into more conflict with civilian airline traffic which also was increasing. In 2006 with forecasts showing continued expansion of airline traffic it was decided that TLP had to find another area in which to operate.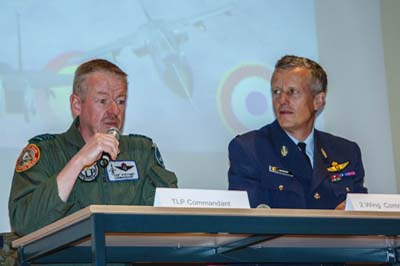 The decision was made in favour of Los Llanos – Albacete Air Base in Spain for the new home of TLP. Albacete is currently the home of the Mirage F.1, which will be replaced by the Eurofighter 2000 Tifón in 2010. Albacete offers a large unrestricted airspace at all flight levels. It would now be possible for TLP to fly night missions for the first time and for all courses to be able to operate from Albacete. The increased infrastructure will allow large aircraft to operate from the TLP home base such as the NATO E.3 AWACS.
20 million Euro was invested in the infrastructure which included a new operational headquarters, a maintenance hangar and accommodation for 500 personnel. The new Spanish Commandant TLP will be Colonel JM Salom who will take over from Colonel J Steyaert Commandant TLP (Belgian Air Force) who has held the position since January 2008. The new Commandant will welcome two new full TLP member nations (currently TLP guests) in France and Greece, bringing the total to ten. The first flying course at Albacete will be held in November 2009. For 2010 the TLP will consist of six flying courses, with course 2010-3 and 2010-4 including a week of night flying.

The TLP mission is to; 'Increase effectiveness of Allied Air Forces through the development of leadership skills, mission planning, briefing, tactical air operations and debriefing skills and conceptual and doctrinal initiatives'.