THUNDER THROUGH THE VALLEYS
Low Level Flying - Low Level Photography
New book written and photographed by Philip Stevens
REVIEWS
They say 'we all have a book in us' and, having watched the author's interest in military low-level flying escalate over the years, it was a natural conclusion for Philip Stevens to produce this. This really is a labour of love for Stevens - there have been few that have dedicated their passion to one single genre of aviation photography.



Low level flying in military aircraft at speeds of up to 500mph and as low as 100ft above the ground is as challenging for the pilot as it is for the photographer wishing to capture the action. This book aims to showcase the spectacular images of aircraft in action as well as the reasons why they need to train in this environment, where they do it, how they do it and a selection of pilots' most memorable sorties.

It's a welcome addition to the aviation bookshelf. We are inundated with such images of aircraft, whether jinking around the Mach Loop in Wales or diving into Rainbow Canyon in the USA. Social media is full of it. But a hard-copy visualisation backed up with entertaining, revealing and informative text has come at a good time when interest in the subject is high.

This is two books in one. The main subject is about military low flying; the skills, reasons and dangers from a pilot's perspective. The writer also talks about the challenges faced, revealing how and where the images were taken from mountainsides and desert canyons to cockpits for air-to-air photography.

The book has 44,000 words and 187 images and has been around six years in the making. 10,500 of the 44,000 are captions and the latter is a very worthy addition - all too often the captions are overlooked but here they greatly add to the experience of this book.

As a bonus, the book has links to private webpages. Here there are another 10,000 words on the story can be found, discussing how Stevens shot the images for the book. This is something that he particularly concentrates on as he believes that the readers will find this highly interesting. It's a great touch and works well.

Cosmetically, the book feels solid. The softback cover is very tactile and the overall design is clean, though I felt the paper could have been whiter. The cover itself does a good job of telling you what to expect - rare shots of great jets at low level, with a shot of Stevens 'in action' on a hillside to hint that there's interest within for the photographer. The title strapline of 'Low Level Flying - Low Level Photography' had me scratching my head over the hyphenation as well as the phraseology. I get what it means, but surely something like '.Fast Action Photography' or '. High Speed Photography' would do it more justice? An odd one.

The first page of the first chapter tells you everything you need to know about the standard and quality of this book. A full page shot of a B-1B Lancer, wings fully swept, land-locked and screaming through a valley. There are very few people in the world that have shot that - and for good reason, there's very few that would have the tenacity and dedication to achieving it, given the vastness of the training area involved, the cost, the risk, the arrangement and liaison and approval chains necessary. The caption then further tells you that this book is an essential benchmark - it reveals the location area, the height, callsign and aircraft details. Right opposite is the text to go with the whole story and this gives great insight into what the unit is all about and how the crews operate, complete with in-depth interviews and an explanation of how the low-level flying system works in the USA, followed by real world ops that explain how low-level works in combat. A 'How it was done' box completes the chapterand this format is then carried through the rest of the book well.

I found the interview layout strange as the spoken word is presented without speech marks/quotes. The content is valuable, but it takes your brain a few moments to work out what is a quote and what is not (especially hard if flicking through)and I didn't really get used to it either.

One of the elephant in the room aspects here is how much info does the author give away about locations? Well, the information is there, with the numbers of the Range Complex areas and corridors, as well as the surrounding towns, but no specific maps are included. There's just enough info to get your teeth into, without it being a tourist map and that is a difficult balance to achieve.

The next three chapters are all UK-based and go into great details around the UK Military Low Flying System. Seriously, anything you ever needed to know is here, in readable detail about the set-up and regulations with the entire 'way it works', brilliantly explained and illustrated (and the GR4 at 100ft in beautiful autumn light against a lake on page 34 is just so, so good that you lose your place in the text!). The very fact that this book includes anything on the RAF in this day and age of media engagement is to be congratulated - that is no easy feat.

Attention is then switched to the 'type of the moment', the Tornado GR4 in its twilight of service. It's another stand-out piece of work, with more authoritative text that I've seen in a while from the RAF frontline. I'd love to have seen the large image on page 48 replaced with the absolute stonking action shot (smaller) on page 49, which also explains the necessity of afterburner on occasion. I found it quite strange that there was no chapter on the USAF's 48th FW and its use of the Mach Loop, especially given how regularly they use it, the wealth of info that the author must have on the subject and how popular a sight the Strike Eagles regulars are. Another pretty large omission is that there is no material showing heavy transports or helos doing their thing at low-leveland that's a little strange given the equal training importance and overall generic approach to the title.

However, the second half of the book makes up for omissions and shows fruits of heading further afield and going for something different, with Stevens talking us through low-level missions in France, Greece, Turkey and Sweden. It is an amazing achievement to have worked with an air force unfamiliar with the low-level photography interest, with vast areas of unsuitable terrain and seldom-used valleys all adding to the challenge (and fun).

The French chapter begins with all the detail on the Corridors, before hitting you hard with Mirages screaming before you. It's also become apparent that the images of crews and names are a regular feature of the book - another rarity. The chapter left me wanting to see bigger pictures though, with some gorgeous shots reduced to just a column wide. The effort that went into this is apparent in the first line of the 'How it was done' box. 'Years of research led to my first successful day in the French mountains' Stevens reveals. Yes, the value of having all of this in one publication becomes apparent with each chapter.

You're then hit with Greek Phantoms and Corsairs. Some stand-out material here and whilst some shots are still too small for what they are, there are some cracking full-pagers in the mix as well, thank goodness. This is rare stuff and the text (again) does the research an investigation brilliant justice.

We then swap borders to Turkey and I can only imagine how hard it would have been to arrange a set-up with the Turkish AF, but here it all is, complete with inside access and pairs fly-bys and night photography and pilot interviews. Really, really well done and varied chapter. The sea-level shot on page 113 is very dramatic (as is the backstory to match!).

The final chapter, covering Sweden, takes a different angle in which it sees the author actually fly the Swedish low-level system in a fast jet himself, with the text talking through the entire mission. What a great initiative!

The final page is a spread of around 20 images of the author at various locations and a nice nod to those that helped along the way. I didn't like the design of this personally - it's a nice touch but was out of keeping from the book's clean look.

This is a solid piece of work. It would have been too easy to just fill it with images, or even just to have a book of shots from the regular haunts. It takes a lot to stand out in an image-saturated media, especially with low-level photography 'fatigue' from the genre's popularity, but Thunder Through the Valleys is outstanding, with room for more in the future.

Richard Cooper - The Centre of Aviation Photography (COAP)



As it's no secret I'm a huge fan of photography works you can imagine I was pretty interested in the news of this books arrival, although (to my shame I might add) I hadn't heard of the author before so chose not to purchase blindly as I wanted to see it first.



Any initial doubts as it turns out where completely unwarranted, not only did a favourite aviation photographer and friend recommend this title but examples of the authors excellent work can be found online so a purchase was easily decided upon. As photo works go I was surprised by the books smaller size compared to most of the books in this genre I've bought recently but this does benefit the reader as it's easier to actually hold it whilst reading as there is a fair chunk of text to enjoy.

Where most photo books are pretty much just that with little more than captions this title is more in depth describing the who, what, why and how the author achieved the results of his different assignments from around the world. It makes for interesting reading and could be an essential book for those wishing to enter or already engaged in the hobby of aviation photography.

The one thing that does irk me is the strap line 'low level flying-low level photography', I've been informed 'low level photography' is a professional term used by those in this their chosen field but to me it doesn't sit right on the cover as the photographs in this book are anything but 'low level' in their quality and a layman may overlook what is a great book?

The author is clearly a very skilled photographer and there's some beautiful work that has been very well reproduced onto a good quality paper-stock, overall I'm reminded a little of the better titles in the old Osprey colour series but with a more informative text element. I must say I'm keen to see more from this author and hope there's other books to follow from him, a great book full of great imagery that's well worth investing in, I'm very happy to own a copy.



Simon Jakubowski, The Aviation Enthusiast Book Club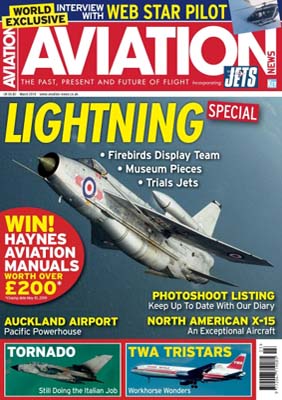 "There are numerous pilots' accounts giving a deep and often riveting insight into training, mission planning, systems and tactics, along with praise for their aircraft..........."

"The result is a very informative read with excellent photographs, often accompanied by technical details of the lens and camera settings."

Aviation News, March 2019.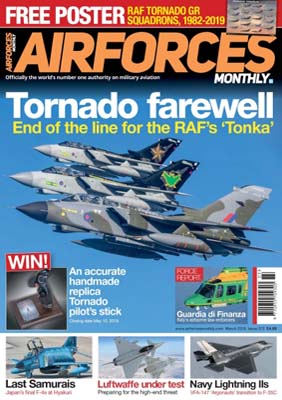 "The level of insight provided by crews is impressive."

"Images are the main focus of this book and among the stunning work are theespecially eye-catching two-ship Saab 105 formation at low level over a Swedish forestand the Hellenic Air Force F-4E over the Peloponnese mountains."

"A combination of enthusiast and aircrew perspectives make this book worth seeking out."

Glenn Sands, Air Forces Monthly, March 2019.

"Having just received mine I can highly recommend it!"

"Fantastic book, glad to have it in my collection."

"Bought mine recently too.. highly recommended"

"Epic shots! Just incredible!"

"Just got my signed copy, thanks Philip - wow B-1B Lancer low level that's off the scale amazing."

"I have to say it`s one hell of a read, level of detail is epic"

"Cracking read with quality pics to match"



Thunder Through The Valleys - low level flying - low level photography, published in November 2018.

The 128 pages contain stunning images of low flying military aircraft. Philip saw through his view finder Phantoms, Corsairs, Tucanos, Tornados, Sk60s, Lancers, Mirage 2000s, Raptors, Sufas, Fighting Falcons, Baraks and Super Hornets photographed and he managed to take pictures of these aircraft from a mountainside or air to air. A very popular subject these days as it is one of the closest things you can get in watching military jets in their element.

Besides the many superb pictures he published in his book, Philip explains (43,000 words) how the low-flying and air-to-air projects were planned and executed during the six years of his project. On top of that he reveals where many of his images were taken (the nearest town, in what corridor or from which hill) and in the text and the chapters he contains serials, call-signs, flight levels (do not expect to find specific maps in the book). There are even links to private webpages with very interesting information (10,500 words) on how he completed each project. He has done a really great job filling a book with just one single genre of aviation. You think it could be boring - no way! Low-flying aircraft photography is, whether it is in the well-known areas like Wales (Mach Loop), the USA (Rainbow Canyon) or in for the public often unknown and remote areas in Greece or France, absolutely entertaining, often (very) difficult and it must be thoroughly briefed when pre-planned.

The world's (air-to-air) top aviation photographers and other insiders who flew photography sorties in jets and stood on a hill side as well often say that the photography of the latter is as spectacular as flying a jet! Philip explains all techniques with very informative and educating text. He explains the tenacity you must have, the patience and the dedication to get to great results. The great thing is, Philip managed to add another perspective in Thunder Through The Valleys: that from the pilots eye view who flew the sorties Philip pictured. Many pilots were interviewed in-depth and they explain the dangers in doing their low-flying job and they explain the reason of such missions (their combat missions), as well as what kind of special skills they need to execute a mission. Therefore the book also contains some nice ground footage of base photography, stepping of pilots on the platform, near the runway during take-off and landing, and even some pictures were made on an aircraft carrier.

I'm sure Philip has withheld several chapters from this book, like the USAFE with F-15Es, heavy transports and helicopters. None of these can be found, but that is for sure material for his next book, looking already forward to that one!

Stephan de Bruijn, Scramble Magazine