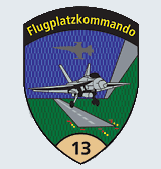 I have visited Meiringen-Unterbach on a number of occasions since 2003, each year trying to improve on what images I have and to find 'new' locations for some stunning images. The alpine backdrop, the close proximity of the aircraft from all around the base, surely make Meiringen 'One of the most photogenic airfields in Europe'. Based here is Fliegergeschwader (FlGeschw) 13 who operate Fliegerstaffel (FlSt) 11 (F/A-18) and Fliegerstaffel 8 (F-5E).

Meiringen-Unterbach air base
Meiringen did not become an official military air base until after World War II. In the 1950s the Vampire operated from here following extensions to the runway and construction of the original cavern aircraft shelters. From 1958 until 1994 the Hunter operated from here for an amazing 35 years of continuous service.
In 1998 Meiringen started to be redeveloped with extensions to the famous underground hangars that are used to house its aircraft. The work was completed in 2003. The caverns needed to be adapted to house the new F/A-18s. The internal layout of the caverns remains highly classified. Further construction to its infrastructure started in 1999 under 'Project Luce' ('Light'). Following the closure of Dubendorf, Meiringen was selected for upgrading. The F/A-18s of FlSt 11 (Tiger Squadron) at Dubendorf were to be relocated, Meiringen was designated the wartime and training airfield and FlSt 11 moved here permanently in early 2006.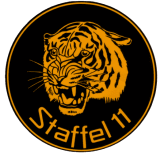 Meiringen is active for around 20 weeks in a year. The air base suffers from runway icing due to the narrow valley blocking the warming sun from the runway in the winter months. Fog and limited instrument-flying navigational aids add to the problems. Apart from Axalp week in October, the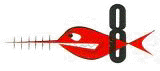 air base is particularly busy in January during the World Economic Forum (WEF) when the F/A-18s are involved with Combat Air Patrol (CAP) duties. There are 100-200 sorties a week during this period. FlGeschw 13 also operates an intensive annual three-week wartime training course in March. A flying schedule is published ahead of each year and shows for the active days flying times of Monday to Friday 08:00-12:00 and 13:30-17:00. F-5 sorties are often around 40 to 45 minutes in duration.

The airfield is situated in a very narrow valley, with high and shear rock faces each side and is surrounded by snow covered peaks. The single runway and parallel taxiway runs roughly from east to west. A dozen or so grass covered shelters lay back from the runway on each side. Curiously a farming community is integrated within the airfield itself. Livestock graze around the hangers and surrounding taxiways. At weekends the whole airfield appears to be at their disposal. Taxiways, littered with farm machinery, go towards the rock cliffs (you are able drive up these when not in use) and on to underground hangars or caverns. The cavern area off limits of course. A public road goes straight across the middle of the airfield, barriers similar to a railway crossing come down minutes before incoming or out going aircraft. If that is not enough to alert you to take up position with your camera, then a large light at the top of the air traffic control tower starts flashing. Another public road with similar electronically operated barriers crosses the runway at the western end of the airfield.

The Northrop F-5E/F Tiger II with the Swiss Air Force
Under the Foreign Military Sales (FMS) program 'Peace Alps' 66 F-5E were supplied, 53 of which were assembled by FFA with 6 F-5F to the Swiss Air Force. Under 'Peace Alps (?)' a further 32 F-5E and 6 F-5F were supplied. Deliveries of the F-5E/F Tiger II commenced in October 1978. The 98 F-5Es given serials J-3001 to J-3098) and the twelve two-seat F-5Fs J-3201-J-3212. By 1985 the Swiss Air Force was looking to replace some of its F-5Es and Mirage IIIS to improve its air defence capability. The F/A-18 was eventually selected. The first two were US built and delivered in 1996. The rest of the 26 Cs and eight two-seat D variants were assembled at Emmen between 1997 and 1999. In 1998 FlSt 18 at Payerne converted to the F/A-18 from the F-5E, FlSt 11 at Dubendorf followed in 1999. As a result of the Arméé XXI structure to produce a leaner military that commenced on January 1, 2004, operational F-5E numbers were reduced. 32 were sold to the US Navy and 12 were leased to the Austrian Air Force. FlGeschw 3/FlSt 1 at Turtmann, FlSt 13 at Payerne and FlGeschw 10 at Buochs were all disbanded in December 2003.
Currently FlSt 19 is at Sion, FlSt 8 at Meiringen and EscAv 6 at Payerne, Ausbildungsstaffel 16 (Training Squadron 16) with its two-seat F-5Fs is responsible for primary jet training, target-towing and Electronic warfare is also at Payerne. The F-5F is also used for Dissimilar Air combat training (DACT) with the F/A-18s. ECM training is also carried out using Ericsson Erijammer A-100 'Vista 5' electronic jamming system. The Patrouille Suisse display team operate from Emmen.