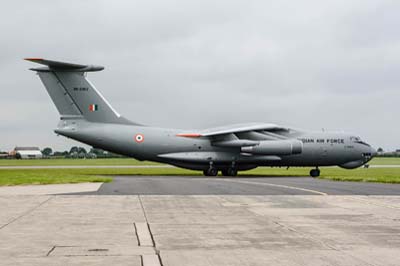 The focus of each day's activities was one of Air Defence, with all air combat flying taking place over the North Sea. Following the familiarisation sorties, the exercise worked up progressively using a building block approach, from one v one (Dissimilar Aerial Combat Tactic or DACT) to two v one and on to larger mixed formations. An eight v eight scenario took place on the final day. Both sides were keen to point out that the exercise was not RAF versus IAF, but utilised two integrated forces (blue versus red). Wg Cdr Prescott said that mixed formations of aircraft are unusual for RAF exercises, it added an extra level of complexity, as a result they got more out of it.

Sorties involved aerial refuelling by the RAF VC-10s and IAF IL-78. Both sets of tanker crews had opportunities to observe closely each other's operations, this did not include the actual refuelling of each other's aircraft though.
Tornado F.3 pilots were obviously impressed with the Su-30MKI's agility with its canards and vectored thrust. However they pointed out that in modern day aerial combat it is more likely that Beyond Visual Range (BVR) weapons would be employed.
Wing Commander AC Chopra (IAF), a former Jaguar pilot of 2,800 hours, was responsible for planning and coordination to make the exercise work. The mixed formations had demanded a high degree of co-operation. Summing up he said; "We wanted to build on last year's exercise in India and we have been able to meet our objectives. We have flown in mixed formations and now have a degree of interoperability."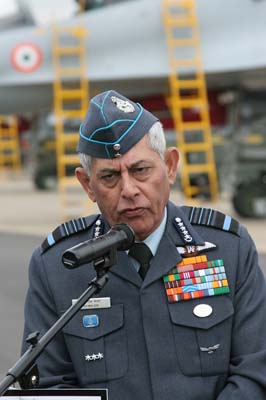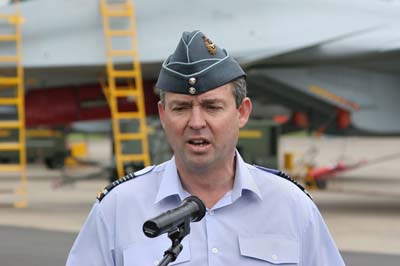 Air Chief Marshal FH Major, Chief of the Air Staff (CAS), Indian Air Force visiting RAF Waddington, said; "It was an excellent learning curve for our pilots who will go back with a lot of experience." At the end of the exercise he spoke to both RAF and IAF personnel. The presence of Air Chief Marshal Sir Clive Loader, Commander-in-Chief (CinC) Air Command further emphasised the importance of this bilateral event, stating that the exercise was an "Outstanding success."
The IAF were a real crowd puller for the Waddington air show which preceded the exercise. An IL-78MKI and a pair of SU-30MKI's were put on show and were adjudged best 'static display'.
At the end of the exercise a IL-76 and two Su-30s were flown to the RIAT air show at Fairford for static display, another Su-30 also performed a brief and limited flying display.