THUNDER THROUGH THE VALLEYS
Low Level Flying - Low Level Photography
New book written and photographed by Philip Stevens
Low-level flying in military aircraft at speeds approaching 500 mph and as low as 100 feet above the ground is as challenging for the pilot as it is for the photographer wishing to capture the action.



Thunder Through the Valleys:

Low Level Flying - Low Level Photography


Two books in one, my book covers military low flying and the challenges faced by the photographer. The main subject is about military low-flying - the skills, reasons and dangers from a pilot's perspective. The many commanders, pilots and mission planners interviewed explain the challenges they face flying fast and low day and night. Pilots describe their training, planning, systems and their most memorable missions flying the aircraft they love from the; A-7 Corsair, F-4 Phantom, Tucano, Tornado, Sk 60, B-1B Lancer, F-16 Fighting Falcon, F-16I Sufa, F/A-18 Super Hornet to even the F-22 Raptor. As the sole photographer I reveal how and where images were taken from mountainsides and desert canyons to cockpits for air to air images.

Pilots fly low to deliver weapons or gather data and evade Radar. Pilots from air forces across Europe and the United States talk about the skills they need to be effective in very dangerous flying environments. They discuss the challenging flying conditions they face when flying fast and low over snow, the sea or through mountain ranges at night. Commanders with many years of low-level flying experience give a fascinating insight in to their most memorable sorties and experiences from days gone by.



Thunder Through the Valleys: Low Level Flying - Low Level Photography


Published by Fonthill Media.
ISBN: 978-1-78155-724-2
Size: 225 x 248 mm
Extent: 128 pages
Illustrations: 187 colour
Price: £25 / $40 in paperback.



Order a signed copy direct from the author

Email subject line: Signed copy Thunder Through the Valleys

Please provide the following;

Name:
Full Address:
Order quantity:


Signed by author: Y / N



An invoice (payable with PayPal or credit card) will be emailed to you for payment,
once paid your book will be despatched.


Philip Stevens has been an aviation photographer for over 40 years travelling across Europe and North America in pursuit of the perfect image which captures an aircraft in its natural surroundings combining action with the best light and backgrounds. This is what low-level flying photography from a mountainside is about.

As a freelance journalist he has been commissioned to write articles on military aircraft and pilot training for major aviation magazines.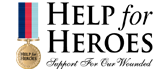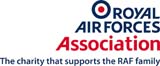 Philip accepts invitations to be a guest speaker at camera clubs and aviation minded societies, his fees are donated to the Royal Air Force Association. The sale of his pilot signed images are donated to the 'Help for Heroes' charity.

Philip Stevens supports the
Royal Air Force Association and Help for Heroes charities.