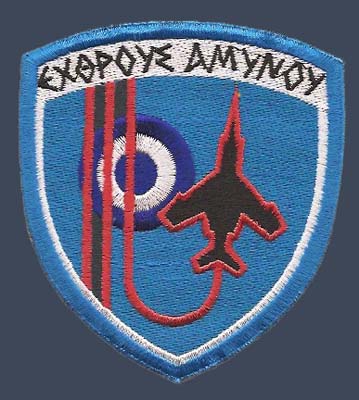 The McDonnell Douglas F-4E(AUP) Phantom IIs of 117 Combat Wing (Pteriga Machis - 117 PM)

The McDonnell Douglas F-4 Phantom II was originally developed for the United States Navy entering service in 1960, by 1963 it had also entered service with the US Marine Corps and the US Air force. It is a two-seat, twin-engine, all-weather, long-range supersonic interceptor capable of over Mach 2 and was designed to perform four roles; air superiority, interdiction, close air support and fleet defence.

Production ran until 1979 in the US and 1981 in Japan, by which time 5,195 had been built, of those, 2,874 went to the USAF and 1,264 to the Navy and Marine Corps, the rest were sold to foreign customers. The last US built F-4 went to Turkey in 1979.