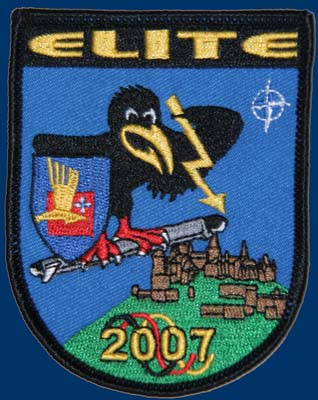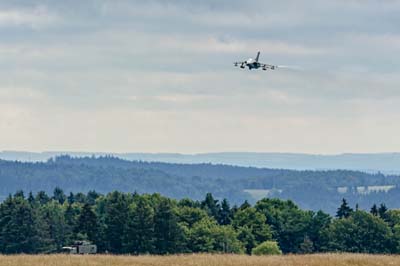 The range is situated high in a vast area of grass fields and forested hillsides, and is an ideal location for concealed ground defences. Positioned at Heuberg training range were German, Dutch and Turkish Rapier and three Patriot Ground Based Air Defence (GBAD) systems. There are some low-level strikes, by the nature of electronic warfare, most missions are at medium level.
Information is exchanged between the participating nations, during the main debriefings hosted by Heuberg training range. However sensitive subjects could be discussed one-to-one with range personnel.
Capt. Brehm, ELITE 2007 project officer, said at ELITE opposing sides were not described as 'Red Air' and 'Blue Air' as this was a relic from 'Cold War' times, it was interesting that on day eight Romanian MiG-21s and Polish Su-22s conducted a joint strike against German manned Patriot GBAD missile sites. The various GBAD systems are frequently moved around the range. On one occasion with the ground very heavy after intensive rainfall at Dutch Patriot site needed to be 'rescued' from the mud by a German recovery tank. The whole operation took eight hours and cost the Dutch a crate of beer!