Situated in central southern England Salisbury Plain is a chalk plateau of which around half has been used by the military for exercises since 1898. The Ministry of Defence (MoD) now own 150 square miles of the Plain of which almost 40 square miles are permanently closed to the public with restricted access in other areas.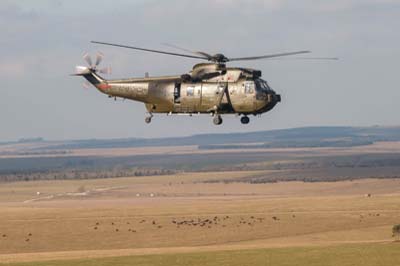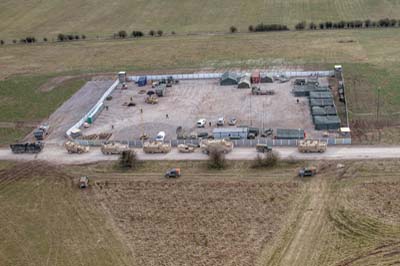 The Army Training Estate (ATE) Salisbury Plain encompassing the Salisbury Plain Training Area (SPTA) is the largest military training estate in the United Kingdom. The SPTA is divided in to three areas West, Central and East. It supports the field-firing of most land based weapon systems and some air-launched weaponry.
Aerial activity is also intensive, the Royal Air Force (RAF) and Army Air Corps (AAC) frequently conduct joint exercises utilising a range of aircraft from large transport aircraft and fast jets to helicopters. Principal users of the SPTA are the Joint Helicopter Command (JHC). The JHC are responsible for all Army Aviation units, an RAF Support Helicopter force, the Commando Helicopter Force and the 16 Air Assault Brigade (AAB). QinetiQ from nearby Boscombe Down manage various elements including the Empire Test Pilots School (ETPS) and the Rotary Wing Test Squadron (RWTS) which are also frequent users of the SPTA. Fixed wing aircraft from Islanders to C-130 Hercules often land on the SPTA's grass airstrips.

The SPTA forms part of the United Kingdom Low-Flying System (UKLFS) and as low-flying Area (LFA) 1A it comes under the control of HQ Land Forces at Andover. However the Dedicated User Areas (DUA) allocated for intense helicopter activity has different rules applied compared those for other LFAs. While in the other LFAs a booking is only required for helicopters operating below 500 feet, whereas within a DUA a booking is required for all aircraft activity below 2,000 feet.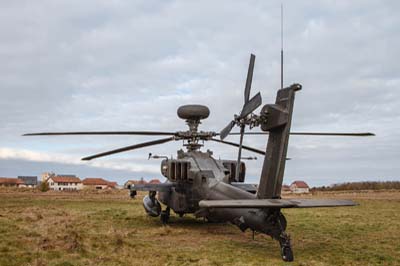 AAC and RAF training is conducted across the SPTA but not confined to specific areas. The many camps, barracks, ranges, training villages and barns, confined areas, airstrips and airfields all attract aircraft to varying degrees, whether it be for communication, support or attack.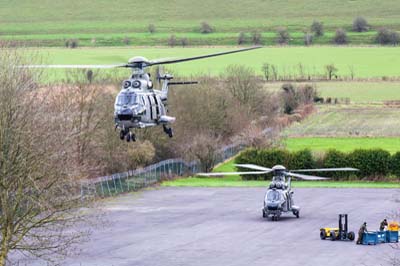 Copehill Down (FIBUA) Military Training Village (Fighting in built-up areas), this is a specially built urban complex, it is in regular use for military training and is run by the run by Land Warfare Centre at Warminster. It was proposed in 1986 and initially built to resemble a Bosnian village in the early 1990's. Recent modifications include an Iraqi style village comprising mostly of large metal shipping containers.
Imber Training Range when in use closes Imber village to public access. Imber was first evacuated in 1943 to allow training for Operation Overlord and has remained closed ever since, except for around 50 days per year. It has since had some buildings constructed for military training.

British Army camps and barracks situated within the SPTA are notably; Bulford Camp and small arms range, Larkhill Camp and the Royal School of Artillery's range, Perham Down Camp and range, Tidworth Camp, Westdown Camp and artillery range and Warminster Camp and range. Well over 2,000 troops can be accommodated at any one time. During the year 300,000 troops utilise the permanent facilities with a further 350,000 troops catering for themselves in the field. Live firing is conducted on the various ranges for 340 days of each year. Knook Camp is a short flight away from Copehill Down and has been used by Swiss and Royal Norwegian Air Forces Special Forces to operate their helicopters from during exercises.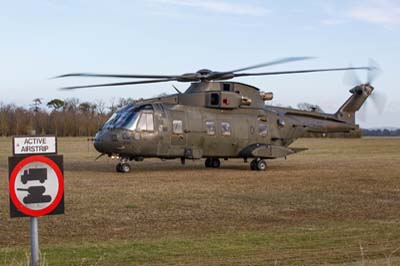 Grass airstrips or non-designated landing fields within the SPTA include; Everleigh, Deptford Down and Carter adjacent to Bulford Camp. Other locations known as 'Confined Areas' (e.g. Lindens and Pennings) are used to train helicopter pilots to manoeuvre just above ground level in tight clearing in wooded areas.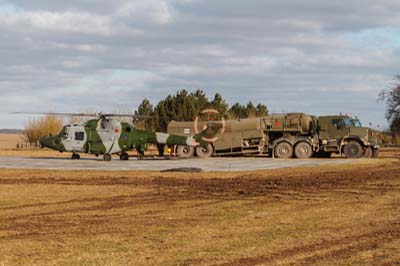 The Cross-Country Driving Area (CCDA) in the summer months becomes very dusty and is regularly used by helicopter pilots to practice for 'brown-out' conditions.
Airfields situated in and around the SPTA include; Netheravon (Army Airfield Camp and the home of the Army Parachute Association), Upavon (now Trenchard Lines Airfield Camp), it is an AAC and RAF gliding centre, Keevil (MoD), AAC Middle Wallop, RAF Benson, RAF Odiham and Boscombe Down (QinetiQ). Everleigh (DZ), Imber (DZ) and Fox Covert (DZ).

Field based Forward Refuelling Points (FRP) can be set up anywhere within the SPTA. A 'farp' as it is commonly called, which in a live situation becomes a Forward Arming and Refuelling Point (FARP), is a temporary location for hot refuelling multiple helicopters simultaneously using Oshkosh Combat Support Tankers (CST) in a matter of minutes.