Air to Air Photography
Swedish Air Force SAAB Sk 60
Linköping/Malmen, Sweden
August 2014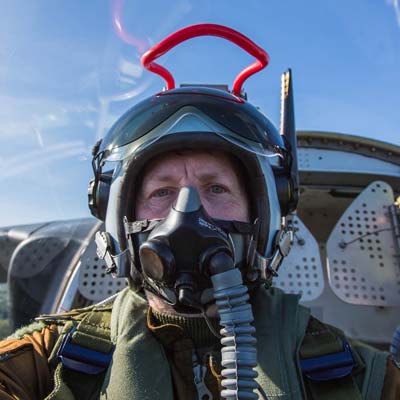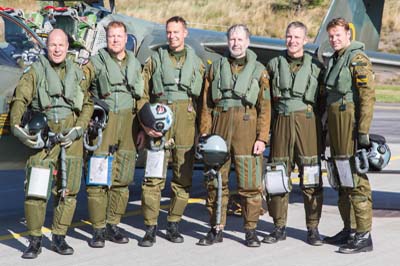 The three crews on the photo-sortie. Left to right: My pilot Captain Ronnie Westlund, Instructor Pilot (IP), Captain Klas Bäckström IP, P.Klemtsson, Philip Stevens (photographer), Major Niklas Iskasson, 2 Squadron Commander and the third pilot Captain Michael Zettegren IP.

For the article on FTS flying training we planned to fly a low-level three-ship sortie for some air to air images. The first morning was taken up with an extensive medical (including sight, hearing, blood, urine and respiration). Passed 'fit to fly' by the base doctor and I was on my way to be kitted out. Various boots, flight suit, oxygen mask and helmet were all tried on until I was happy. We then went across base to the squadron building and the crew changing rooms where two lockers were assigned to me for the week. The kit was to arrive in these lockers prior to the flight and on the day I was to select socks and thermal underware.

The following day the three pilots (FTS instructors) met with me to discuss my requests and to plan the sortie. I wanted individual shots and two-ship formation shots with various backgrounds to depict low flying. We had discussed the hazards affecting low flying in the area and masts and wind mills was a common theme in my interviews. Consequently we planned to fly low past these obstacles. Other things were discussed and approved including a formation take-off.

The following day's weather briefing was not too good and so it was decided to skip a day when the weather was to be perfect according to the centrally coordinated military meteorologists that were consulted after the daily weather briefing.

On the day we flew north to a defined low flying area known to FTS pilots as the 'Northern Box'. Transiting to the low flying area we initially climbed out to 1,000 feet AGL before descending to 600 feet. With the 'Northern Box' we dropped to 100 feet and circled around the wind mills and a mast.

Early morning sortie length was one hour ten minutes.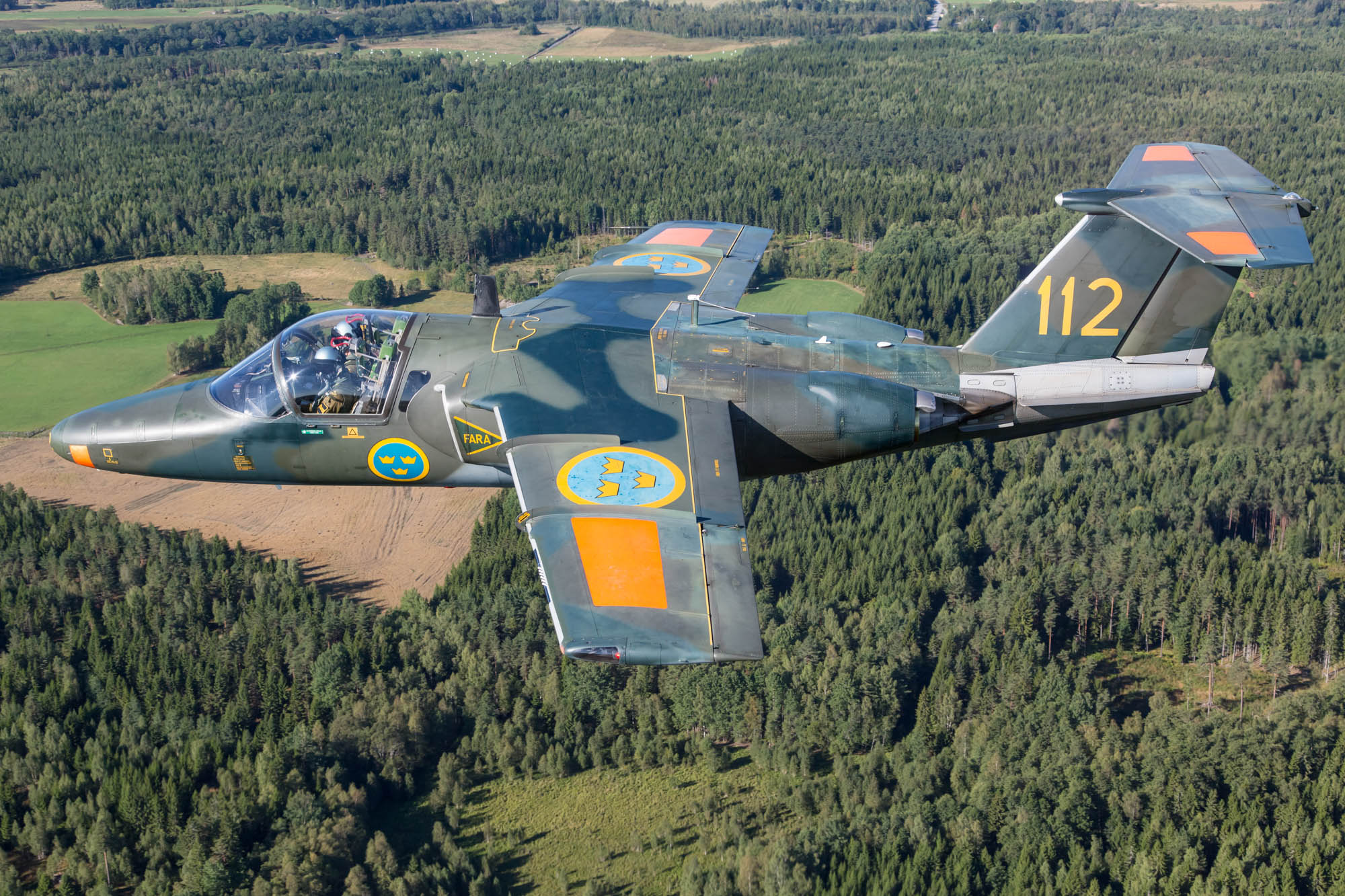 SAAB Sk 60 (60112 '112').
Left to right: Formation take-off and climbout.
SAAB Sk 60 (60036 '36') up close.
SAAB Sk 60 (60036 '36') breaking away.
Left to right: Some of the hazards of communication masts and wind farms to low flying even in the designated low flying areas.
SAAB Sk 60 (60112 '112' and 60036 '36') turning close to one of the many wind mills in the low flying area.
SAAB Sk 60 (60112 '112' and 60036 '36')
SAAB Sk 60 (60112 '112') up close.
SAAB Sk 60 (60112 '112') over one of Sweden's largest lakes
SAAB Sk 60 (60112 '112').