RAF Defford Museum
National Trust, Croome
October 2019
Recently restored Meteor NF.11 (WD686) was delivered on October 3, 2019 to the RAF Defford Museum at National Trust at Croome which is adjacent to the old RAF Defford airfield.

WD686 was the last plane to fly out of Defford Airfield in 1958 where during world war two Radar was developed. WD686 was fitted with a Mk 17 radar at Coventry, before delivery to the Telecommunications Research Establishment at Defford for radar trials and also spending time at the Central Fighter Establishment at West Raynham, the Aeroplane and Armament Experimental Establishment at Boscombe Down, and finally returning to Defford in 1957 where it was used as a target aircraft during radar trials for the 'Red Dean' air-to-air missile.

WD686 was abandoned on the fire dump at RAE Bedford until 1973 when it was acquired by the Imperial War Museum at Duxford in poor condition. The forward section arrived at Croome in August 2018. The restoration was completed for static display by a team of volunteers with the Boscombe Down Aviation Collection at Old Sarum and loaned to the Defford Airfield Heritage Group (DAHG) to be put on display at Croome for one year. In 2023 it was moved to Wattisham Station Heritage Museum in Suffolk.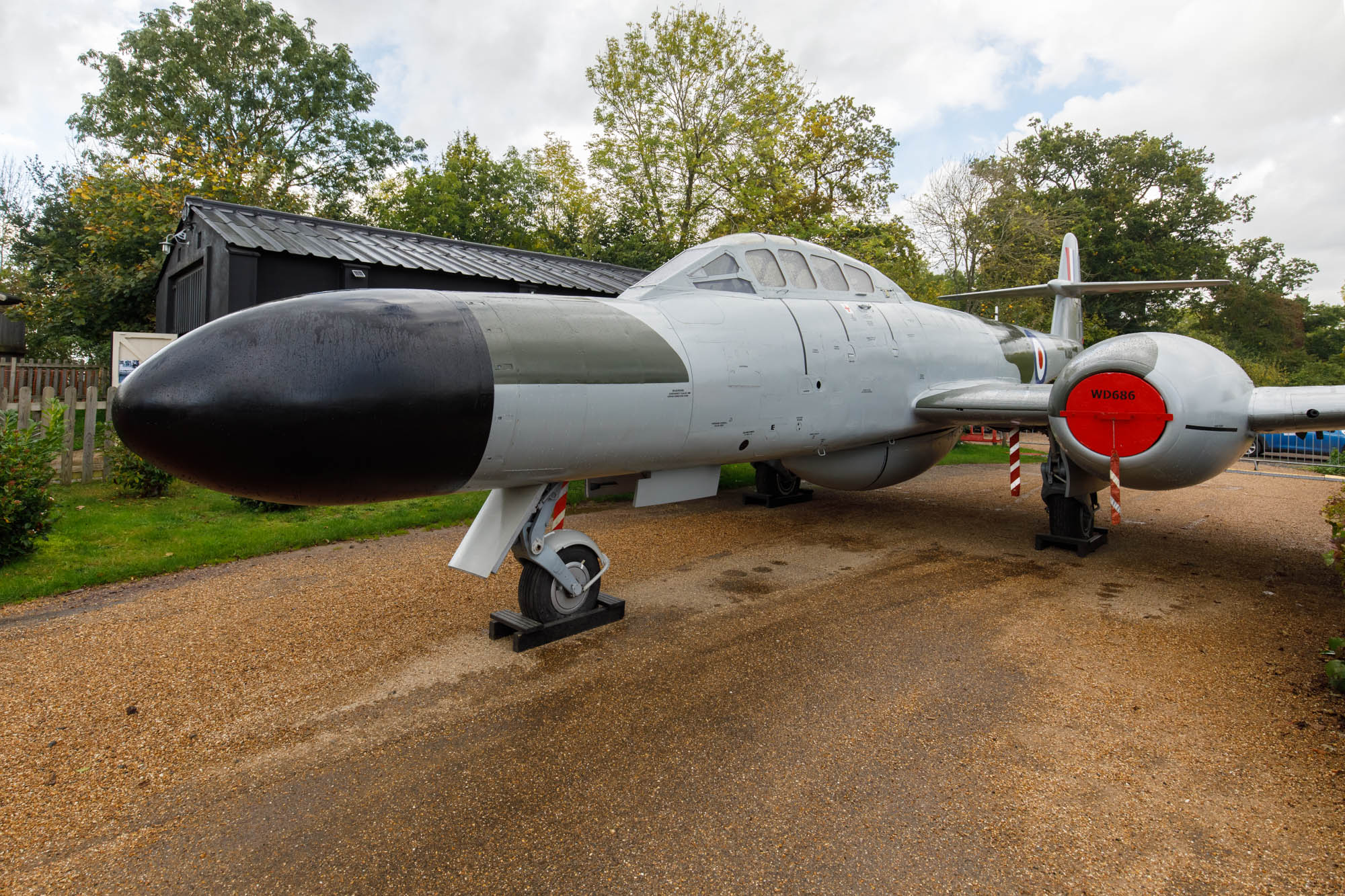 Meteor NF.11 (WD686) outside the RAF Defford Museum.