An evening with 'Just Jane'
Lincolnshire Aviation Heritage Centre, East Kirkby
October 14, 2023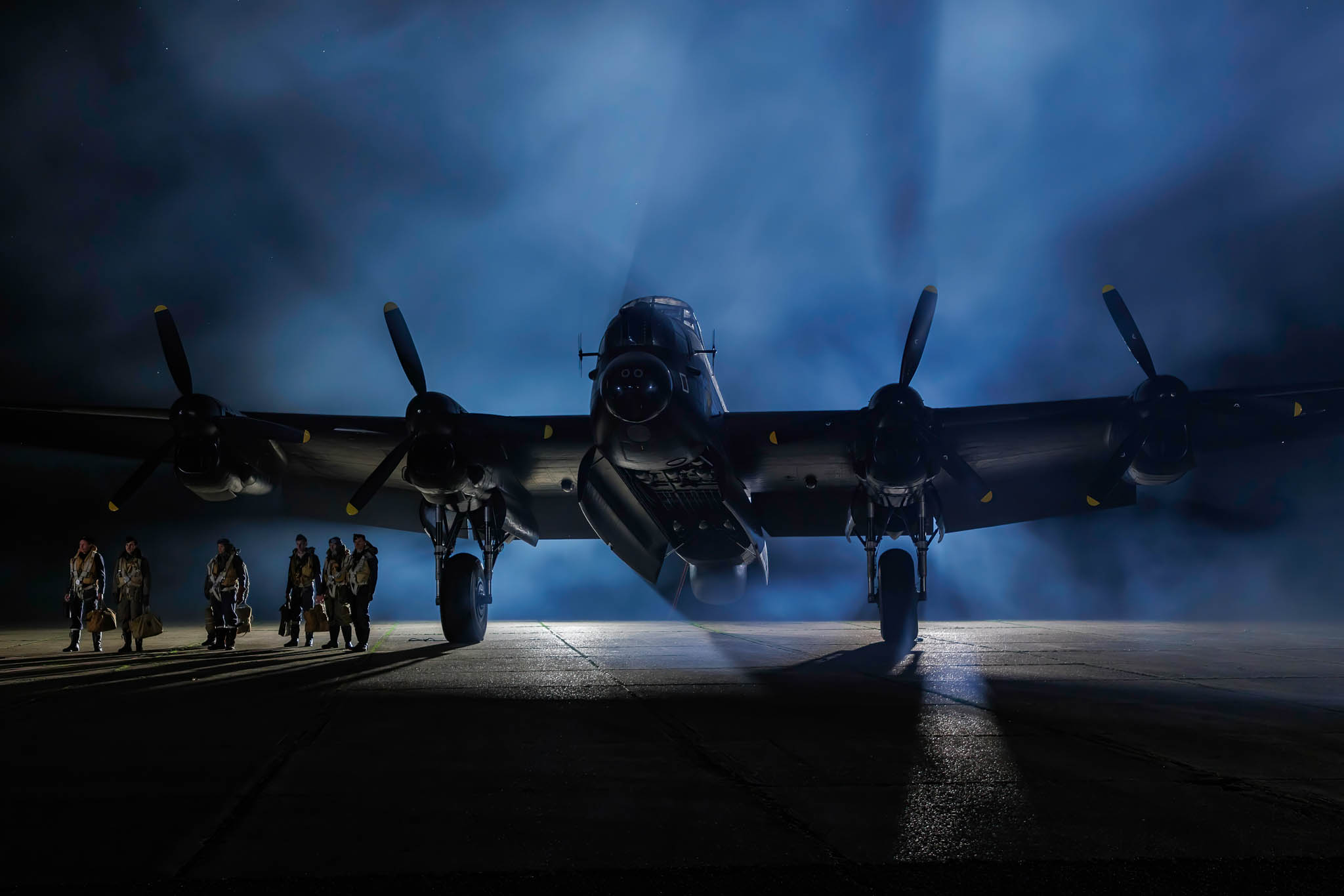 The evening and night photo shoot of Avro Lancaster B Mk.VII (NX611 now also marked KB975 'LE-H') named 'Just Jane', took place at the home of the Lincolnshire Aviation Heritage Centre. Time Line Events once again used the wonderful location of the former World War Two airfield of East Kirkby to great effect. The near perfect weather conditions, with a nice sunset and a clear night was appreciated by the many photographers attending. For an extra fee six or more enthusiasts could clamber aboard the beautifully preserved Lancaster for a taxi-ride around what remains of the grass airfield. This however spoiled some images as they peered out the windows with their cell phones, not looking like aircrew to any degree. However there were plenty of angles which hide then from view, as the pilot did several figure of eight runs before shutting down for the re-enactor shoots, which continued until 22:00. NX611 backlit and with smoke was the finale, producing some very atmospheric images.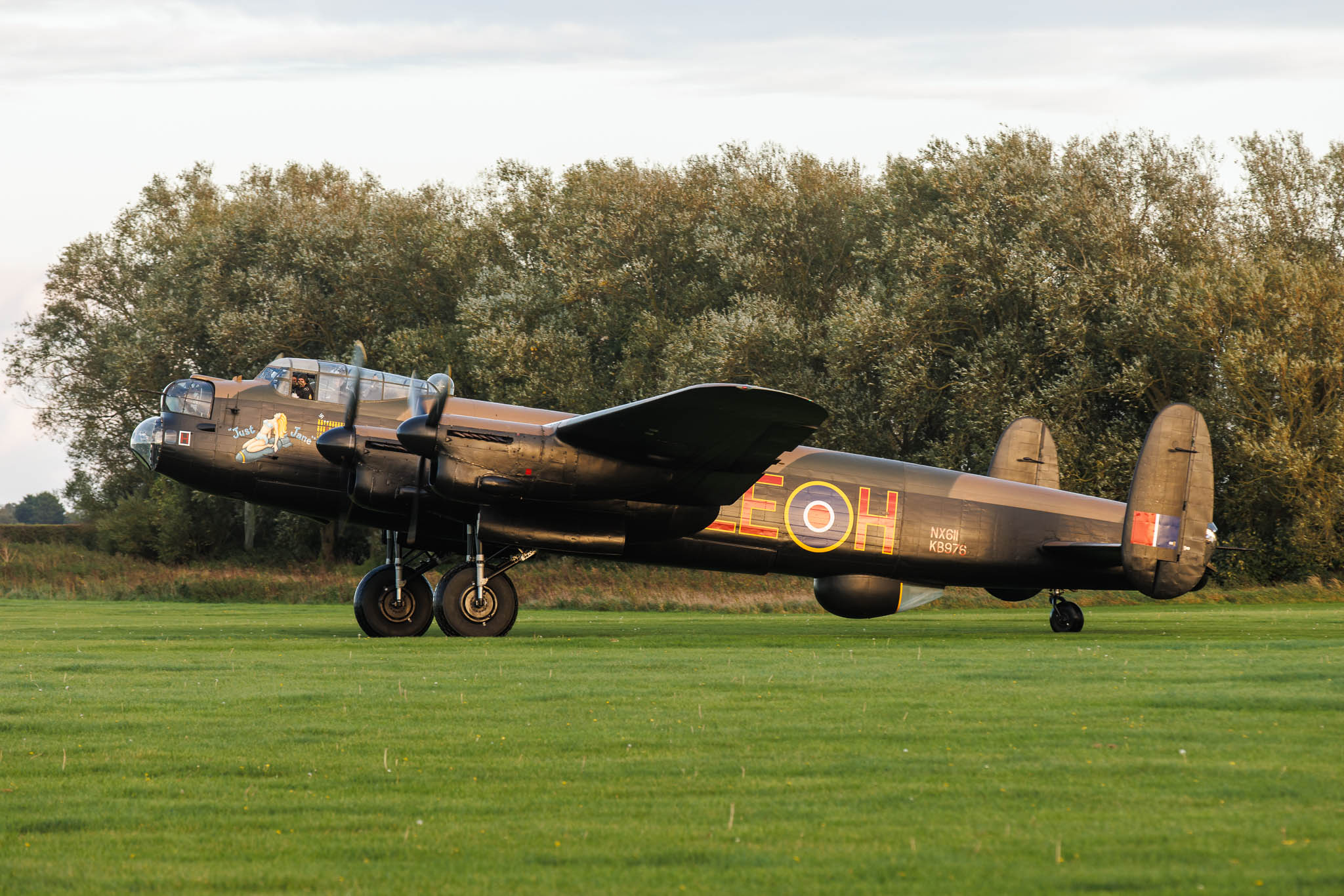 Left to right: 17:30 and the figure of eight taxi runs around the grass strip.
Left to right: The re-enactors enter the scene.
Left to right: After her taxi-run 'Just Jane' finishes on the hardstanding for the 'Blue Hour'.
Left to right: Enter an enormous World War Two High Capacity blockbuster or 'Cookie' bomb.
Left to right: Added smoke.
Left to right: The Museum also has;
North American B-25J Mitchell (44-29366), it moved from the RAF Museum Hendon in November 2023.
de Havilland DH.98 Mosquito NF.11 (HJ711), previously at Elvington.
'Just Jane' emerging from the hangar at 17:00.