In Action
101 Squadron - RAF Brize Norton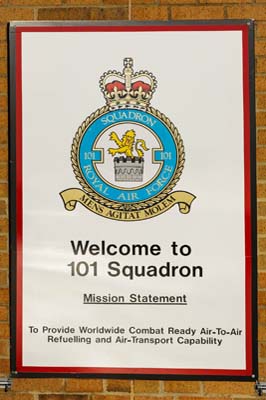 Formed at South Farnborough in 1917, 101 Squadron immediately saw action flying FE.2s to bomb at night on the western front over Ypres and the Somme. During World War Two they were part of Bomber Command flying the Blenheim, Wellington and finally the Lancaster. Carry on their bombing role at 101 Squadron became the RAF's first jet bomber squadron at Binbrook when it received the Canberra in 1951, replacing the Lincoln. Action was seen at Malaya and Suez before operating the Vulcan at Finningley and later Waddington. Perpetuating involvement in bombing in every major war, the Vulcan's of 101 Squadron flew the famous 'Black Buck' missions on the Falkland Islands in 1982. In 1984 the Squadron were given the Air to Air Refuelling (AAR) role with the VC-10 with its sister squadron 10 Squadron, eventually flying missions over Kosovo in both Gulf Wars.

Since 10 Squadron disbanded in October 2005, 101 Squadron took charge of all the RAF's VC-10s, adding ten C.1K variants to their own seven K.3 or K.4 variants. However since the merger the fleet has been reduced to ten C.1Ks, four K.3s and just two K.4s. On September 20, 2013 the VC-10 was retired from service and the Squadron continued with the Airbus Voyager KC.2 and KC.3 alongside 10 Squadron. The KC.2 has two underwing refuelling pods and the KC.3 has an additional centreline hose for the largest aircraft to utilise.

Left: 101 Squadron emblem and Mission statement "To Provide World Wide Combat Ready Air-To-Air Refuelling and Air-Transport Capability" outside the 101 Squadron buildings at Brize Norton.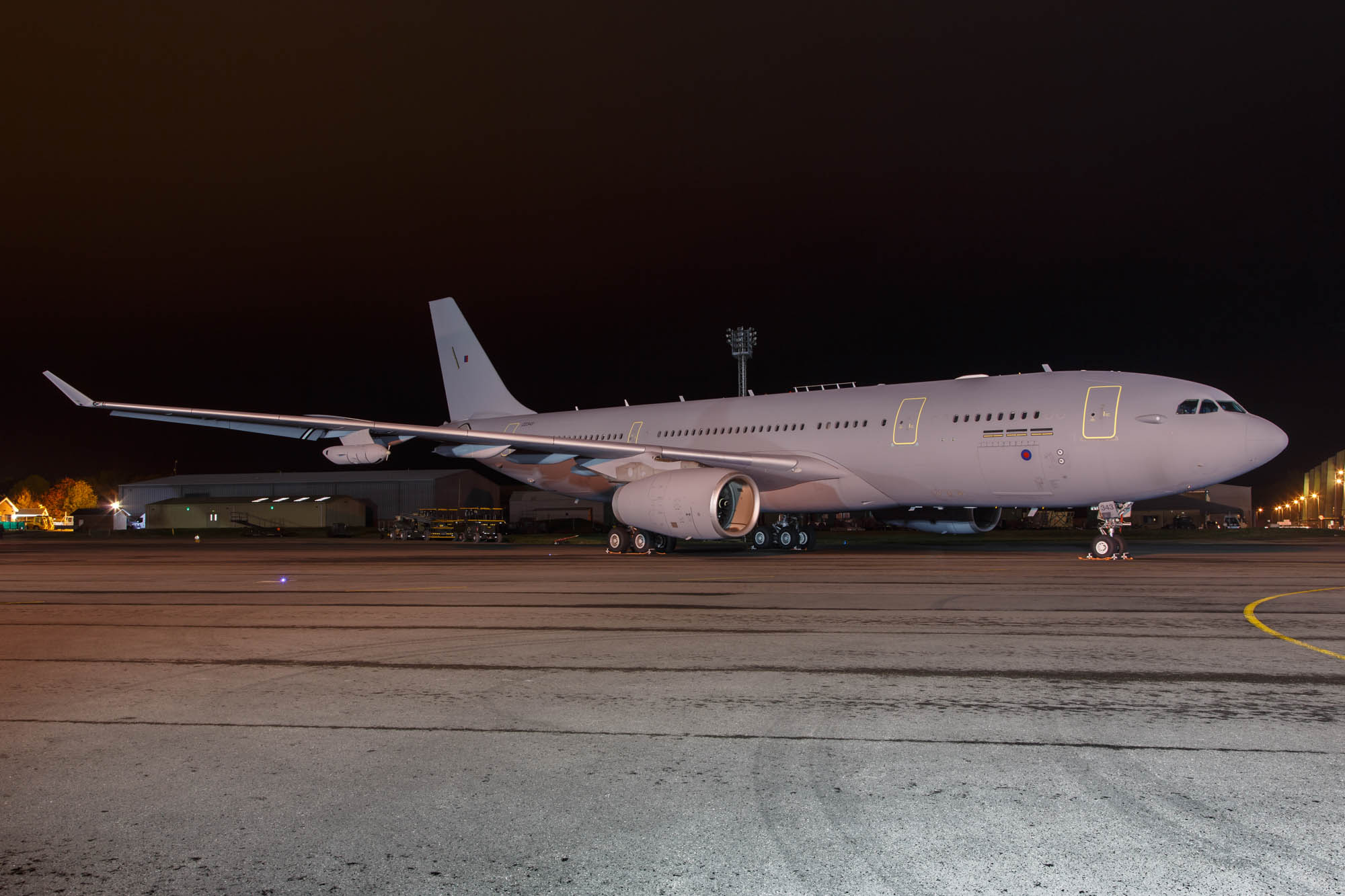 Airbus Voyager KC.2 (A330-243MRTT) (ZZ343) with 101 Squadron in October 2016.
Left to right: Airbus Voyager KC.2 (A330-243MRTT) (ZZ343) in October 2016.
Left to right: Airbus Voyager KC.2s (A330-243MRTT) (ZZ334, ZZ337 and ZZ336) on the main ramp in October 2016.
VC-10 C.1K (XV105) with special '101 Squadron 90th Anniversary' markings.
VC-10 C.1K (XV104) on a joint refuelling exercise.
It was painted in the special '40 Years of RAF Service 1966-2006' scheme from July to October 2006.
Left to right: VC-10 K.3 (ZA147 'F') and VC-10 C.1K (XR808) in June 2006. VC-10 K.4 (ZD240 'M') as 'Tartan 51' during receiver training in 2004.
Left to right: VC-10 C.1K (XV104 'U') departing Brize Norton and at Cagliari-Elmas Sardinia in 2006. VC-10 K.3 (ZA147 'F') at Brize Norton in October 2008.
Left to right: VC-10 C.1K (XV109 'Z') departing Brize Norton, VC-10 C.1K (XV102) with '2007 - Celebrating a 1000 years of Oxfordshire' on the tail in November 2007.
VC-10 K4 (ZD241 'N'). Following its retirement ZD241 was broken up at Bruntingthorpe in April 2022.
Left to right: Vickers VC-10 K4 (ZD241 'N'). Only 54 VC-10s were built, the first flight coming on June 29, 1962 and the first VC-10 entering service in 1964; they were built up until 1970. The aircraft were used by the Royal Air Force from 1965 onwards for strategic air lifts and some were converted from passenger carrying service for air-to-air refuelling duties.
Only Concorde has made a faster crossing of the Atlantic from London to New York and the VC-10's time of five hours, one minute remains the fastest by a sub-sonic jet airliner. Fourteen entered RAF service with the last flight of a VC-10 in RAF service coming on September 20, 2013 after a 47-year career. Former 101 Squadron VC-10 ZD241 arrived at Bruntingthorpe in March 2013.