Exercise Indra Dhanush 07
RAF Waddington
July 2-12, 2007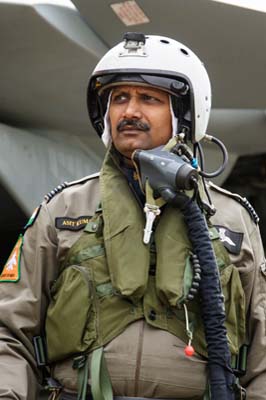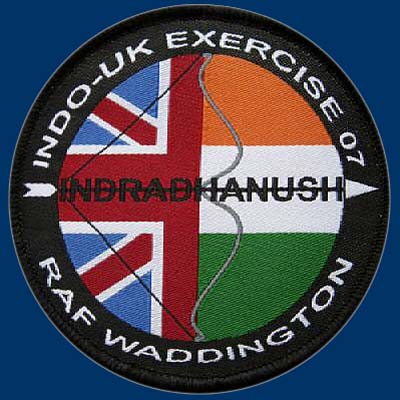 RAF Waddington played host to the Indian Air Force's (IAF) most potent air superiority fighter, the Sukhoi Su-30MKI 'Flanker-H' for Exercise Indra Dhanush. The aim of the exercise was to further develop a good defence relationship. The IAF is the fourth largest air force, with over 600 combat aircraft.

The RAF is constantly involved in exercises, mostly with its NATO allies. This exercise however was remarkable for a number of reasons; this year the Indian Air Force is celebrating its 75th Anniversary and it was the first time they have deployed to the United Kingdom and also the first time their Su-30MKI's have deployed overseas. The six Su-30 MKI's of 30 Squadron IAF (The Rhinos) from Pune air base were supported by Ilyushin IL-78 MKI 'Midas' tankers of 78 Mid-Air Refuelling Squadron (MARS) from Agra air base also IL-76 'Candid' of the 44 (Transport) Squadron based at Nagpur.
The line up of six Sukhoi Su-30MKI 'Flanker-Hs of 30 Squadron IAF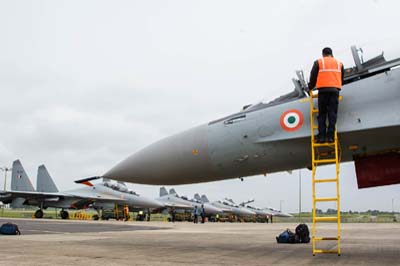 Indra Dhanush (rainbow in Hindi) is the second part of the bilateral exercise, which started with 43(F) Squadron Tornado F.3s from RAF Leuchars participating in an exercise in India for the first time for 40 years, in October 2006. They were supported by a 101 Squadron VC-10 tanker and an 8 Squadron E-3D Sentry.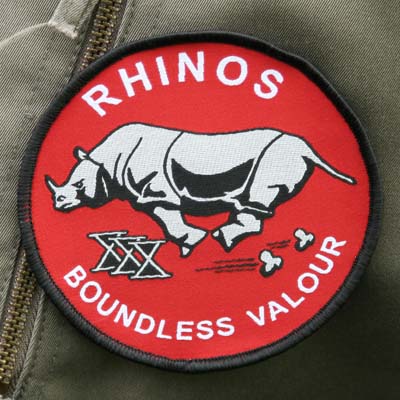 For Indra Dhanush in the UK, six 25 Squadron Tornado F.3s moved from their home base at RAF Leeming to Waddington, enabling both air forces personnel could more readily share experiences gained during the exercise. 200 IAF personnel were involved, including air traffic and fighter controllers, engineers and officers from the Tactical Air Combat Development Establishment (TACDE). It was a chance to exchange ideas, I was told, not just flying but engineering, logistics and planning. The Air Warfare Centre at Waddington controlled the exercise throughout involving IAF personnel.

Additionally a VC-10 from 101 Squadron and Typhoon's from 3(F) Squadron at RAF Coningsby also participated. Flight refuelling Falcon 20s were used as High Value Airborne Assets (HVAA), simulating an aerial tanker of AWACS aircraft, which were defended against aerial aggressors.
Wing Commander John Prescott, OC 25 Squadron said they were keen to see how the IAF operated and was surprised how similar both air and groundcrew had performed and yet both sides had learned a lot from working closely together. Accent and terminology were the biggest problems to overcome, the IAF having to adopt NATO terminology, but this was overcome quite quickly.
Left to right: Sukhoi Su-30MKI 'Flanker-H' (SB042 and SB044).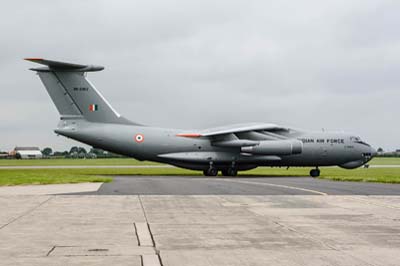 The focus of each day's activities was one of Air Defence, with all air combat flying taking place over the North Sea. Following the familiarisation sorties, the exercise worked up progressively using a building block approach, from one v one (Dissimilar Aerial Combat Tactic or DACT) to two v one and on to larger mixed formations. An eight v eight scenario took place on the final day. Both sides were keen to point out that the exercise was not RAF versus IAF, but utilised two integrated forces (blue versus red). Wg Cdr Prescott said that mixed formations of aircraft are unusual for RAF exercises, it added an extra level of complexity, as a result they got more out of it.

Sorties involved aerial refuelling by the RAF VC-10s and IAF IL-78. Both sets of tanker crews had opportunities to observe closely each other's operations, this did not include the actual refuelling of each other's aircraft though.
Tornado F.3 pilots were obviously impressed with the Su-30MKI's agility with its canards and vectored thrust. However they pointed out that in modern day aerial combat it is more likely that Beyond Visual Range (BVR) weapons would be employed.
Wing Commander AC Chopra (IAF), a former Jaguar pilot of 2,800 hours, was responsible for planning and coordination to make the exercise work. The mixed formations had demanded a high degree of co-operation. Summing up he said; "We wanted to build on last year's exercise in India and we have been able to meet our objectives. We have flown in mixed formations and now have a degree of interoperability."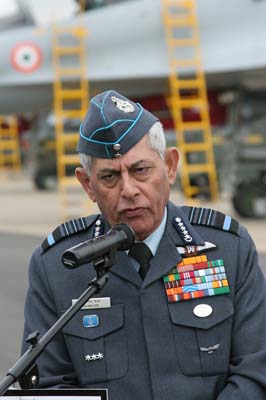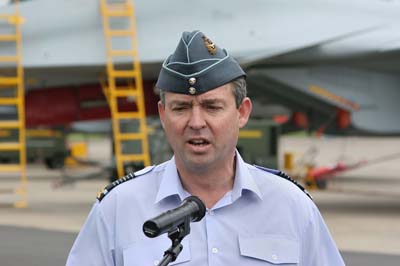 Air Chief Marshal FH Major, Chief of the Air Staff (CAS), Indian Air Force visiting RAF Waddington, said; "It was an excellent learning curve for our pilots who will go back with a lot of experience." At the end of the exercise he spoke to both RAF and IAF personnel. The presence of Air Chief Marshal Sir Clive Loader, Commander-in-Chief (CinC) Air Command further emphasised the importance of this bilateral event, stating that the exercise was an "Outstanding success."
The IAF were a real crowd puller for the Waddington air show which preceded the exercise. An IL-78MKI and a pair of SU-30MKI's were put on show and were adjudged best 'static display'.
At the end of the exercise a IL-76 and two Su-30s were flown to the RIAT air show at Fairford for static display, another Su-30 also performed a brief and limited flying display.
Left to right: 25(F) Squadron Tornado F.3s (ZE982 'FR', ZE168 'FA' and ZE728 'FZ') operating from Waddington for the duration of the exercise.
Indian Air Force 30 Squadron 'The Rhinos' and the Sukhoi Su-30MKI 'Flanker-H'
Sukhoi Su-30MKI 'Flanker-H' (SB044) of 30 Squadron 'The Rhinos'
Left to right: Sukhoi Su-30MKI 'Flanker-H' (SB044, SB042 and SB107).
Left to right: Sukhoi Su-30MKI 'Flanker-H' (SB042 x2, SB041 and SB044).
Sukhoi Su-30MKI 'Flanker-H' (SB042).
Left to right: Indian Air Force Ilyushin Il-78MKI (RK-3452) at the RIAT air show at Fairford at the end of the exercise.