Air to Air Photography
Exercise 'Bold Avenger 2009'
September 14-25, 2009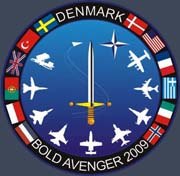 The Royal Danish Air Force - Kongelige Danske Flyvevåben at Bold Avenger 2009





Eight General Dynamics F-16AM Fighting Falcons of Esk 727/730 based at Skrysdstrup were deployed to Karup Air Station, Denmark for the exercise. On September 23 during a mission against the Electronic Warfare Tactics range at RAF Spadeadam in northern England, they received fuel from a pair of 100 ARW KC-135R Stratotanker operating from RAF Mildenhall, on their outward and return journey to Denmark.



'Coyote 13 and 14' were ten minutes early for their fuel. In fact a six ship was expected but the notes issued to the tanker commander by CAOC1 suggested that the leader may request three of his flight of six be diverted to 'Texaco 64' for their fuel, to speed up the turn round. The pair of F-16's were on their way by 08:58 with an extra 6,000 pounds of fuel each. Finally 'Coyote 07 and 08' appeared at 10:26 following their attack on Spadeadam, they required fuel for the return journey. The RDAF F-16's were not expected by our crew but were able to receive 5,000 pounds each. Other RDAF F-16's were not so lucky and were turned away as our tanker was now short of fuel.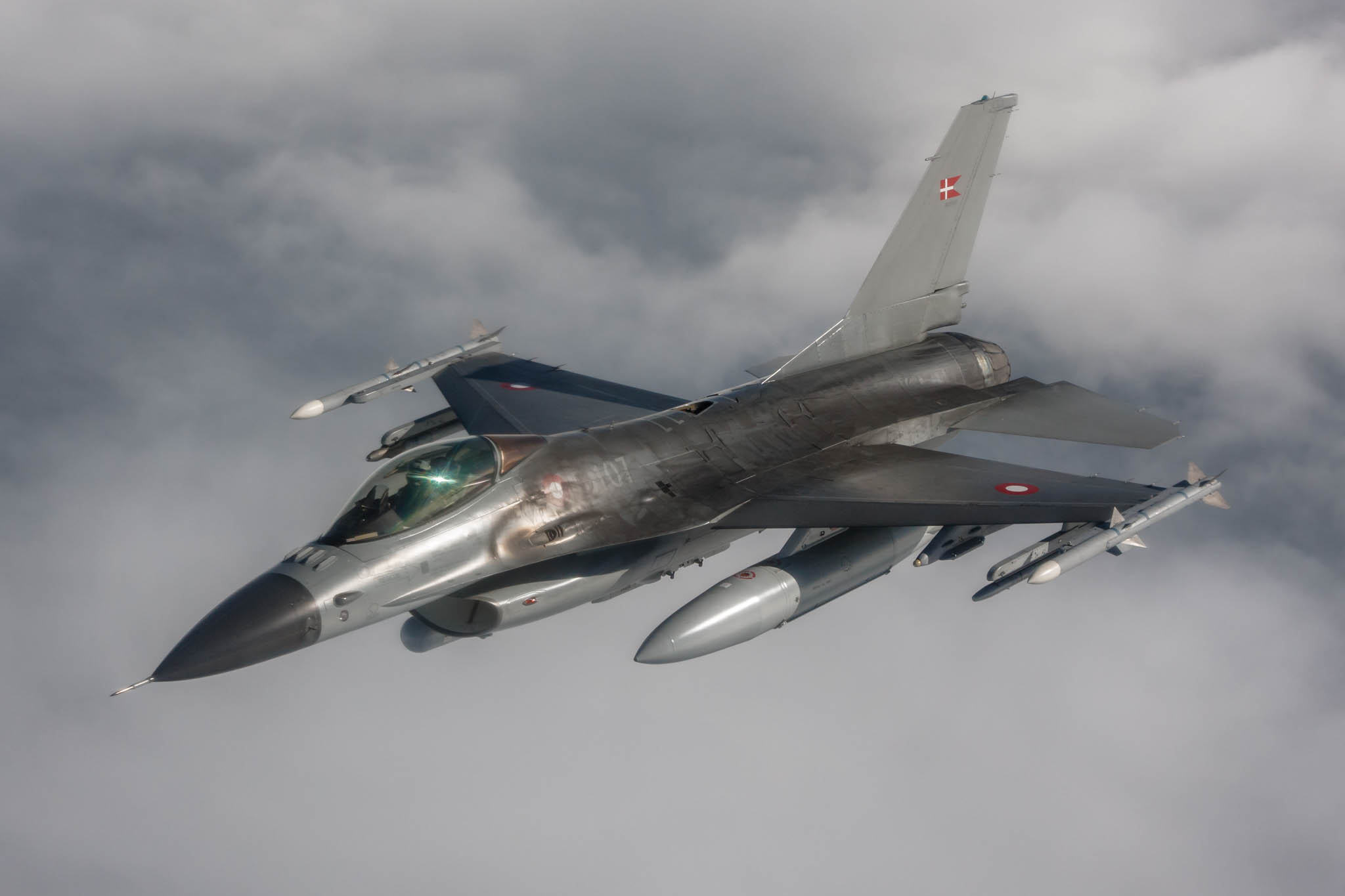 General Dynamics F-16AM Fighting Falcon (E-107) callsign 'Coyote 07' pulling away from the tanker after receiving 5,000 pounds of fuel.
Left to right: F-16AM Fighting Falcon (E-004) of Esk 730 using callsign 'Coyote 13'.
F-16AM Fighting Falcon (E-606) callsign Coyote 08' closing in on the refuelling boom.
Left to right: F-16AM Fighting Falcon (E-608) of Esk 727 using callsign 'Coyote 14'
Left to right: F-16AM Fighting Falcon (E-107) of Esk 727 using callsign 'Coyote 07'
Left to right: F-16AM Fighting Falcon (E-107) of Esk 727 using callsign 'Coyote 07' and F-16AM Fighting Falcon (E-606) of Esk 730 using callsign 'Coyote 08'