Jaguar GR.1A (XX741)
Bentwaters Cold War Museum
October 7, 2023
The Bentwaters Cold War Museum acquired Jaguar GR.1A (XX741) in October 2009. With a huge amount of effort and dedication by the Jaguar preservation team have installed two live Adour engines so that by 2020, the Jaguar was brought back to ground running order. The following year public fast taxi runs were held each year since.



COAP organised an evening and night photo-shoot which would have raised funds vital to maintain the aircraft. Bentwaters a former USAFE F-4 and A-10 base has some very attractive dispersal areas in which to show off this very attractive jet.

XX741 first flew on October 4, 1974 and entered service with 226 OCU at Lossiemouth later that year. It was to serve with 54 Squadron at Coltishall before transferring to 6 Squadron, in which colours as 'EJ' it is preserved. Her final flight was made from Lossiemouth to Shawbury on January 31, 1994 when with 16(R) Squadron. Everett Aero at Sproughton, Suffolk purchased XX741 in 2005.

The Bentwaters Aviation Society was established on February 1, 2006 to operate and administer the Bentwaters Cold War Museum with a primary purpose to collect, preserve, display, and provide for scholarship, material relating to the history of RAF Bentwaters and RAF Woodbridge.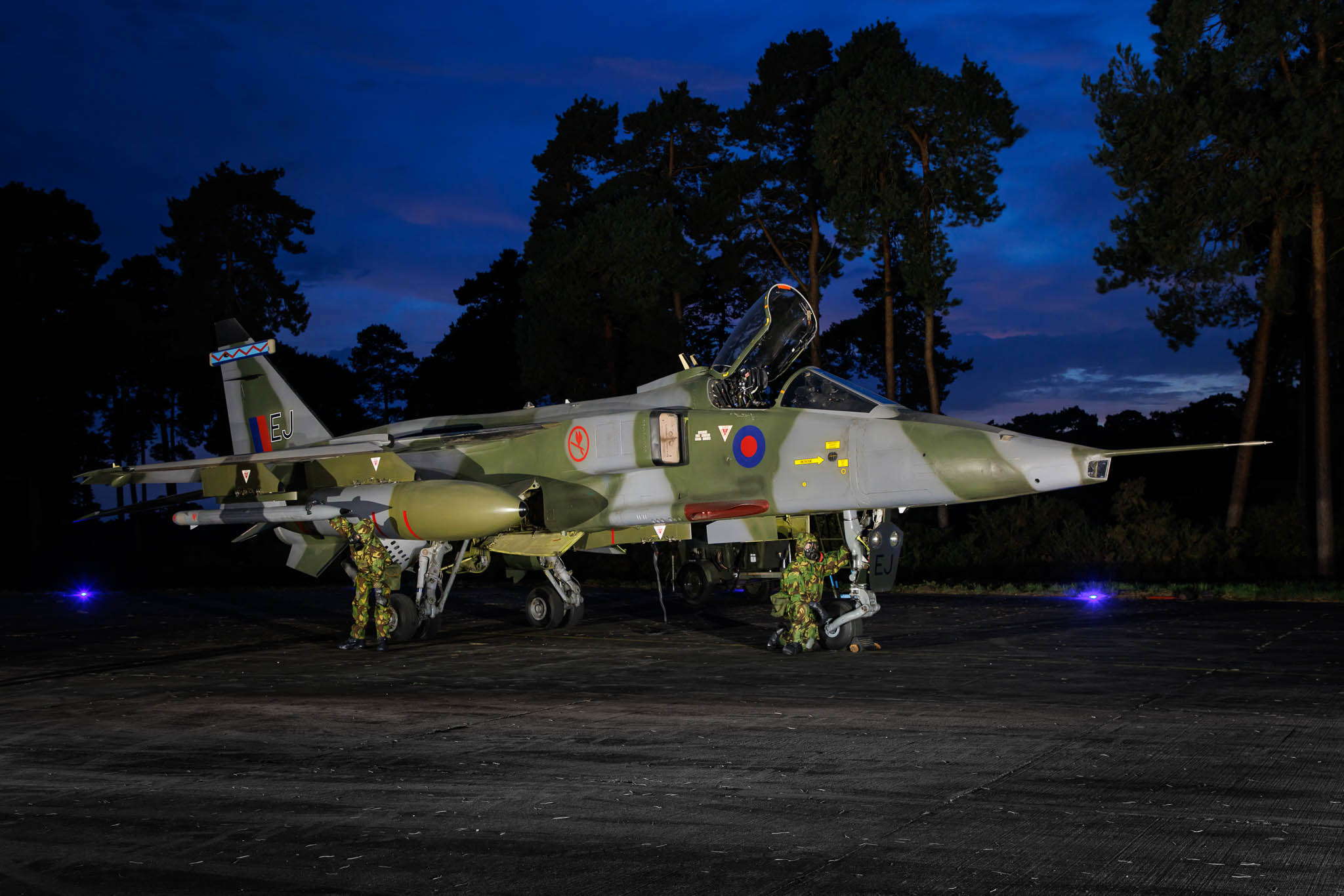 SEPECAT Jaguar GR.1A (XX741 'EJ') painted in 6 Squadron markings during the 'Blue Hour'.
Groundcrew pre-flight checks.
Pilot signing for the jet.
Kitted up in Nuclear Biological Chemical Protection Suits.