The End of Jaguar Operations
RAF Coningsby
April 2007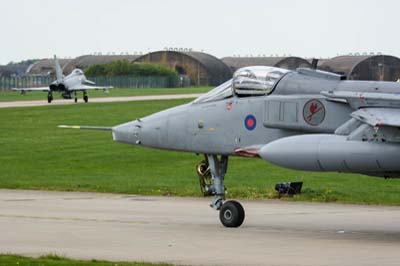 It was announced by the MOD on April 25, 2007, after 33 years of service that the Jaguar is to be finally withdrawn from RAF service. The retirement was expected to be in October, but as no further operations were planned the date was brought forward. Ten Jaguars were deployed to RAF Lossiemouth on the day the announcement was made to 6 Squadron personnel. With other saddened Jaguar enthusiasts I travelled to Coningsby the next day to capture 6 Squadron's ten Jaguars return and just days before the final operational flying day on April 30. Another eight Jaguar sorties were flown in the afternoon, making it a special Jaguar day.



In July 2004 the MOD announced that 2007 was to be the Jaguars final year, as the Typhoon was to take-over their air-to-ground role with the Tornado GR.4/4A. Many 6 Squadron personnel will transfer to Typhoon Squadrons, including 11(F) Squadron who are tasked with bringing in Typhoon's air-to-ground capability.

6 Squadron's Jaguars will be flown in batches to RAF Cosford during May, for use as ground instructional airframes replacing the Jaguar GR.1s currently in use.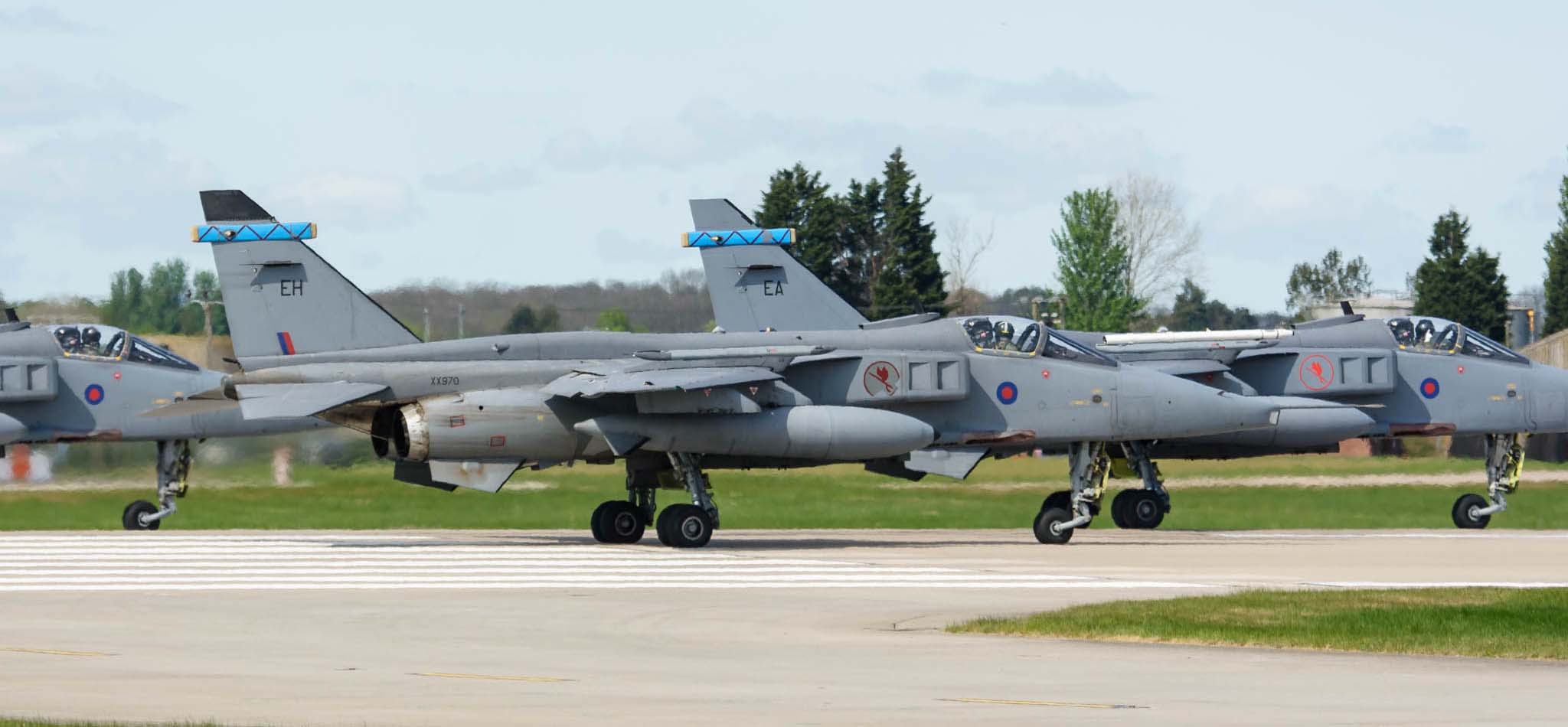 A three-ship formation of 6 Squadron Jaguar GR.3As prepare to depart on one of their last sorties.

The 6 Squadron Jaguar fleet just before it's retirement.
Jaguar GR.3A (XX112 'EA').
Jaguar GR.3A (XX119 'EB').
Jaguar GR.3A (XX724 'EC') turns off the runway at the eastern end at Coningsby.
Left to right: Jaguar GR.3As (XX724 'EC') and XX738 'ED').
6 Squadron Jaguar GR.3As (XX748 'EG') return on April 26, 2007 from their last operation, a ten-ship deployment to Lossiemouth.
Left to right: Jaguar GR.3As (XZ103 'EF', XX748 'EG', XX970 'EH' and XX752 'EK').
Jaguar GR.3A (XX729 'EL').
Left to right: Jaguar GR.3As (XZ392 'EM' and XZ109 'EN').
Left to right: Jaguar T.4s (XX840 'EY', XX835 'EX' and XX847 'EZ').