Exercise 'ELITE 2007'
Heuberg Training Range
Germany
June 14-28, 2007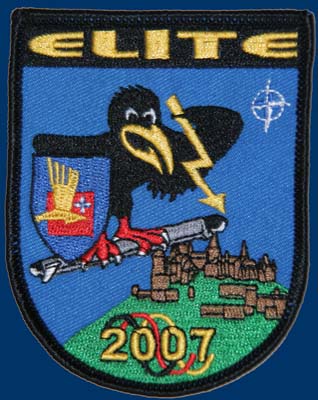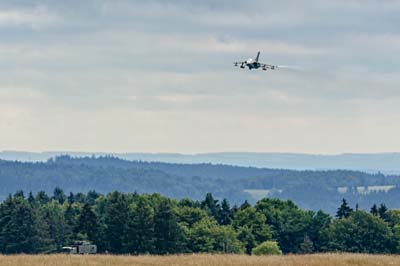 The range is situated high in a vast area of grass fields and forested hillsides and is an ideal location for concealed ground defences. Positioned at Heuberg training range were German, Dutch and Turkish Rapier and three Patriot Ground Based Air Defence (GBAD) systems. There are some low-level strikes, by the nature of electronic warfare, most missions are at medium level.



Information is exchanged between the participating nations, during the main debriefings hosted by Heuberg training range. However sensitive subjects could be discussed one-to-one with range personnel.
Capt. Brehm, ELITE 2007 project officer, said at ELITE opposing sides were not described as 'Red Air' and 'Blue Air' as this was a relic from 'Cold War' times, it was interesting that on day eight Romanian MiG-21s and Polish Su-22s conducted a joint strike against German manned Patriot GBAD missile sites. The various GBAD systems are frequently moved around the range. On one occasion with the ground very heavy after intensive rainfall at Dutch Patriot site needed to be 'rescued' from the mud by a German recovery tank. The whole operation took eight hours and cost the Dutch a crate of beer!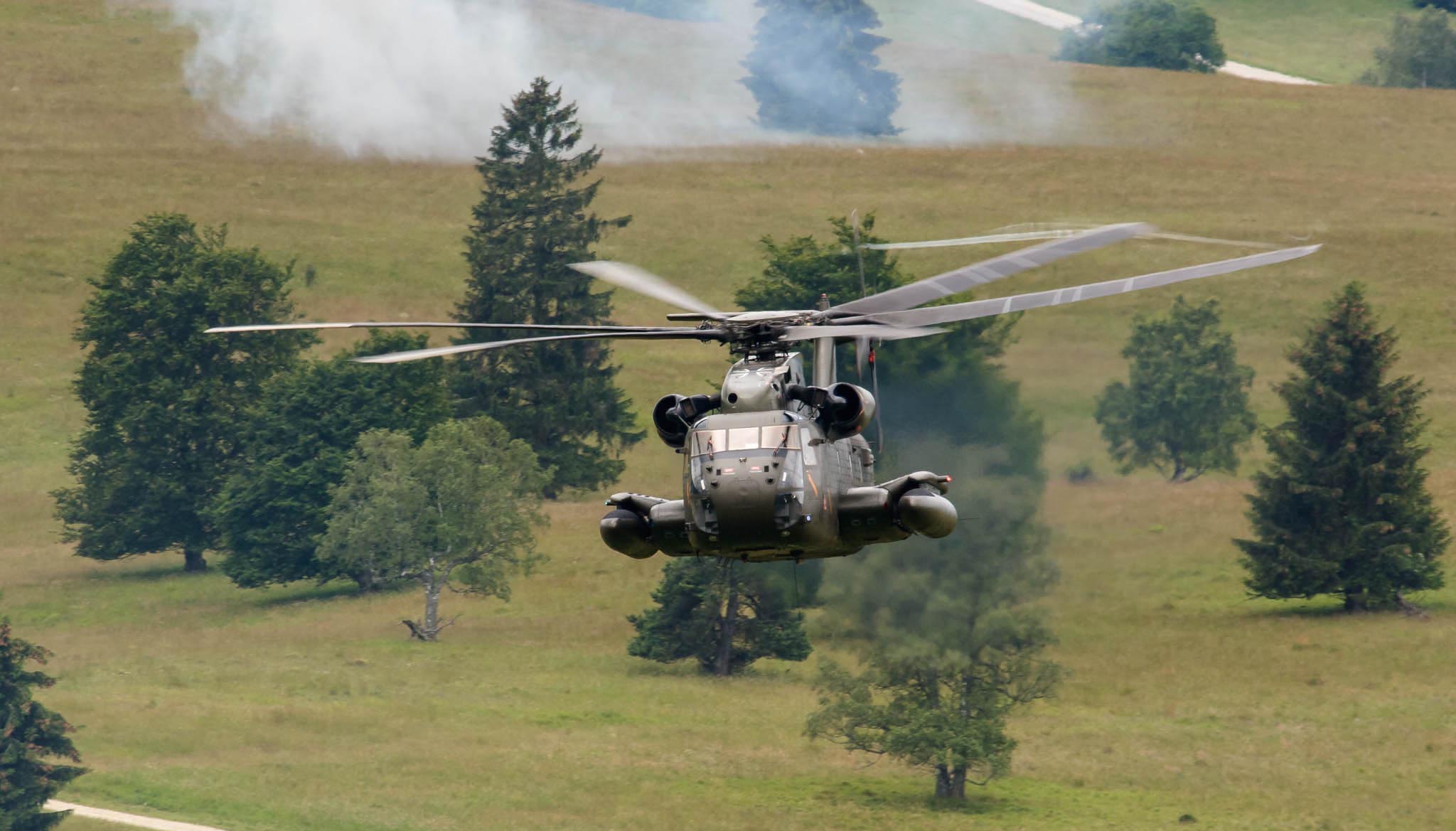 Heer Sikorsky CH-53G Stallion (85+01)
Left to right: Just some of the GBAD forces. The Polish Army were on the look out for approaching aircraft and were using the SA-7 infrared guided surface-to-air missile.
Sikorsky CH-53G Stallion (85+01)
Left to right: CH-53Gs dispensing flares over the range
Sikorsky CH-53G Stallion (85+01)
Left to right: Sikorsky CH-53G Stallion (85+01)
Left to right: Sikorsky CH-53G Stallion (85+01)
Left to right: Sikorsky CH-53GS Stallion (84+52 and 84+98) two examples of the 20 that have been upgraded for the Combat SAR role.
Left to right: German Air Force F-4F Phantom IIs and Tornado ECRs attacking the range. You can see the chaff being dispensed.
Left to right: Swiss Air Force AS.532 Cougar (T-337) and a Heer Dornier UH-1D Iroquois (7?+84) fly in low towards the main viewing location.

Photography Note: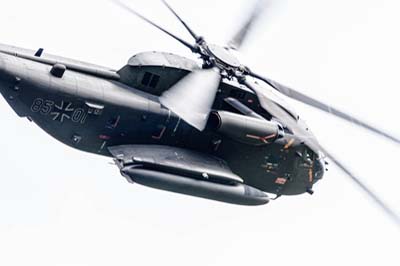 The Heuberg Training Range is closed to the public during exercises. The range covers a vast area, consequently photography is only possible if permission is granted for access and an escort is available. During our one day visit we were taken to two locations which were around five miles apart. We were transported to the vantage points in a military 4x4 vehicle as the terrain can only be covered by 'off-road' capable vehicles. Both locations we were taken to were at the highest parts of the range to give the best possible opportunities for photography.

The fast jets scream in at low-level from every direction, seldom was their an opportunity to get a good full-frame shot. True low-level photography of fast jets (with the ground in the background) is virtually impossible. However when they come very close it is possible to get shots of the jets dispensing chaff and flares.
The photography of the helicopters at low-level is very rewarding. Frequently firing off flares, it appeared that they came to find you to show off their flying skills with tight turns around your hill. A 300mm lens is required and slow shutter speeds are the order of the day. I tended to shoot at 1/250th as I did not want to bin most of the images due to camera shake. When they come too close only 'sky shots' were possible, but these still can be worth while.