Night photo shoot VIII
RAF Northolt
January 20, 2011
Phillip Dawe did his best to invite and encourage some more interesting aircraft for the first night photo shoot of 2011, unfortunately he was let down by a series of no-shows and especially by the poor attitude of the SERCO ground operations staff.



The SERCO guys did their best to reduce the opportunities for good photographs. Aircraft as soon as they arrived were towed into the hangar, with the door being closed as soon as the aircraft passed under it. The Meteor was parked in the dark, although they argued that the light was fine down there. When the photographers asked for it to be moved this took nearly two hours and then it was only moved a few feet before leaving the tow truck in place for another hour. The tow bar apparently could not be removed because it was too difficult. A great event in my opinion was spoiled by the SERCO chaps.
More money was raised for the fund to restore the Battle of Britain Op's Room at this former World War Two fighter base, it may be much harder to raise as much for the next event although I am sure Phillip Dawe will endeavour to prove otherwise and good luck to him.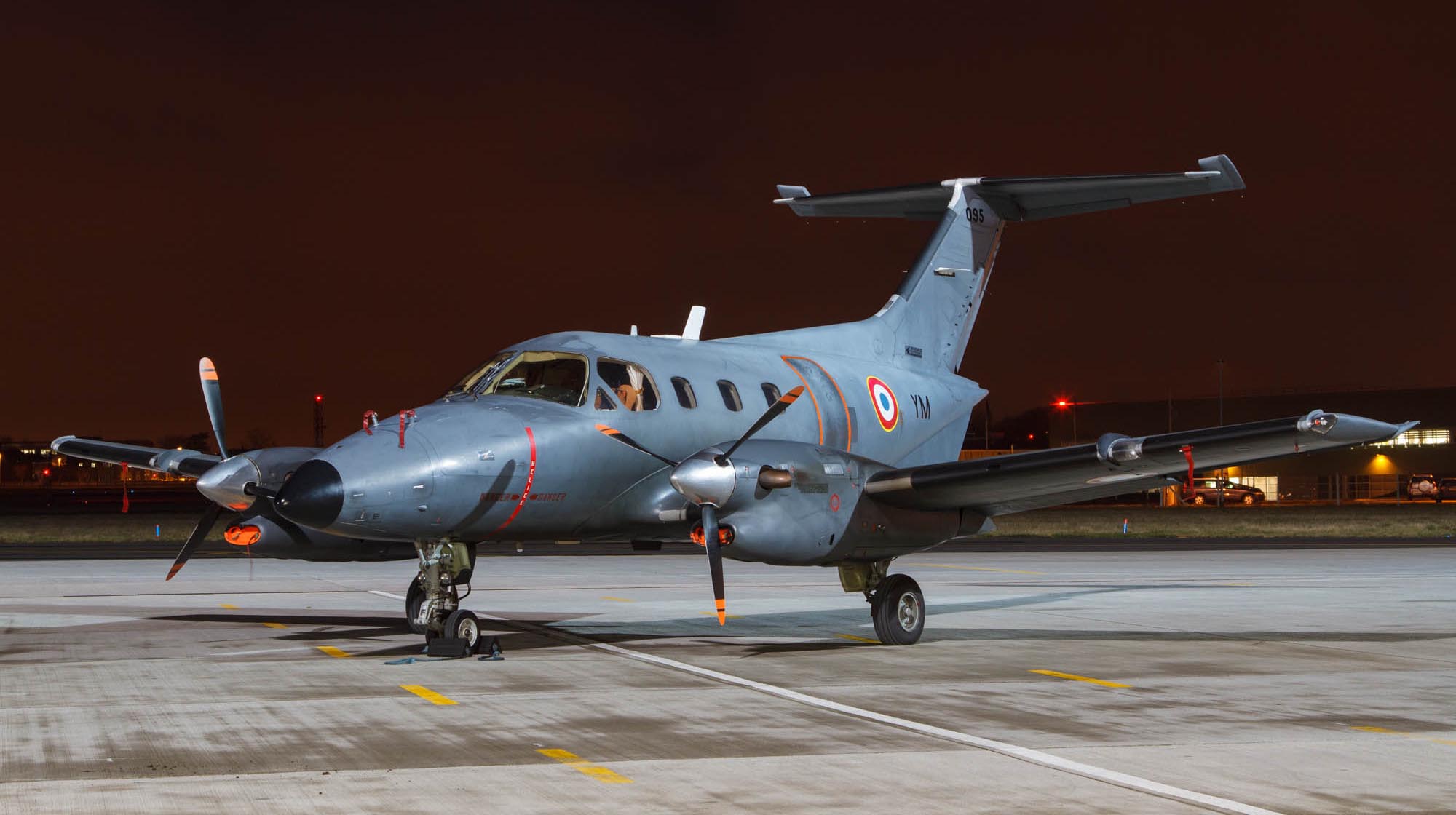 Embraer EMB-121AA Xingu (095 'YM') of EAT 319 of the French Air Force from Avord.
Left to right: Xingu (095 'YM') of EAT 319 of the French Air Force.
The Martin-Baker owned Gloster Meteor T.7 (WA638) which is used for ejector seat trials. It currently has a 'Joint Strike Fighter F-35, US16E Ejector Seat' sticker on the nose.
Left to right: Meteor T.7 (WA638) operated by Martin-Baker from their Chalgrove base in Oxforshire, a very welcome guest at this event. It is reported as the oldest military registered jet flying in the world.
Trying to use and avoid the tow bar and tow truck. The SERCO ground staff did very little to accomodate the photographers wishes. The Meteor was originally parked in the darkest part of the ramp, when it was requested for it to be moved an hour ot two passed before they moved it just a few feet leaving the tow truck in place. More hours were wasted waiting for them to return. We were told then that the tow bar was tricky to remove so in place it stayed and we didn't get the uncluttered images we all would have liked.
Left to right: Agusta A.109E Power Elite (ZR323) operated by 32(TR) Squadron in the VIP transport role.
Left to right: BAE 125 CC.3 (ZE396 and ZE395) of 32(TR) Squadron.
Left to right: Two Northolt visitors which were not part of the photo shoot as such; Gulfstream Aerospace Tp102A Gulfstream IV (102001 '021') of the Swedish Air Force and Canadair CL604 Challenger (C-172) of ESK 721 Royal Danish Air Force which were visitng as part of the Baltic-Nordic Summit.