Royal International Air Tattoo
Fairford
July 15-16, 2006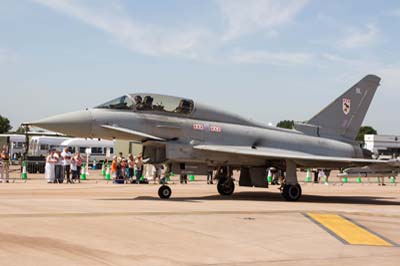 The team at RIAT headed by Director and co-founder Tim Prince must find it difficult to come up with something different each year to satisfy the thousands of regular attendees. Well yet again they have came up with the goods with a number of UK debuts. Due to its large number varied participants from right across the globe, it is quite simply the world's best military airshow.

Flying for the first time in the UK was the Bell Boeing MV-22B Osprey. Two of these unusual aircraft attended and like several other performers moved on to Farnborough the following week, both shows surely benefiting from being held in successive weeks. For many of the 167,000 people who attended this year the star performer was another debutante, the MiG-29 OVT with its thrust vectoring. Two new comers each with new and innovative systems of propulsion.

This years event was held in perfect weather conditions, so with sun tan cream to hand and like the thousands of other amateur and professional photographers I was able to get some very pleasing shots.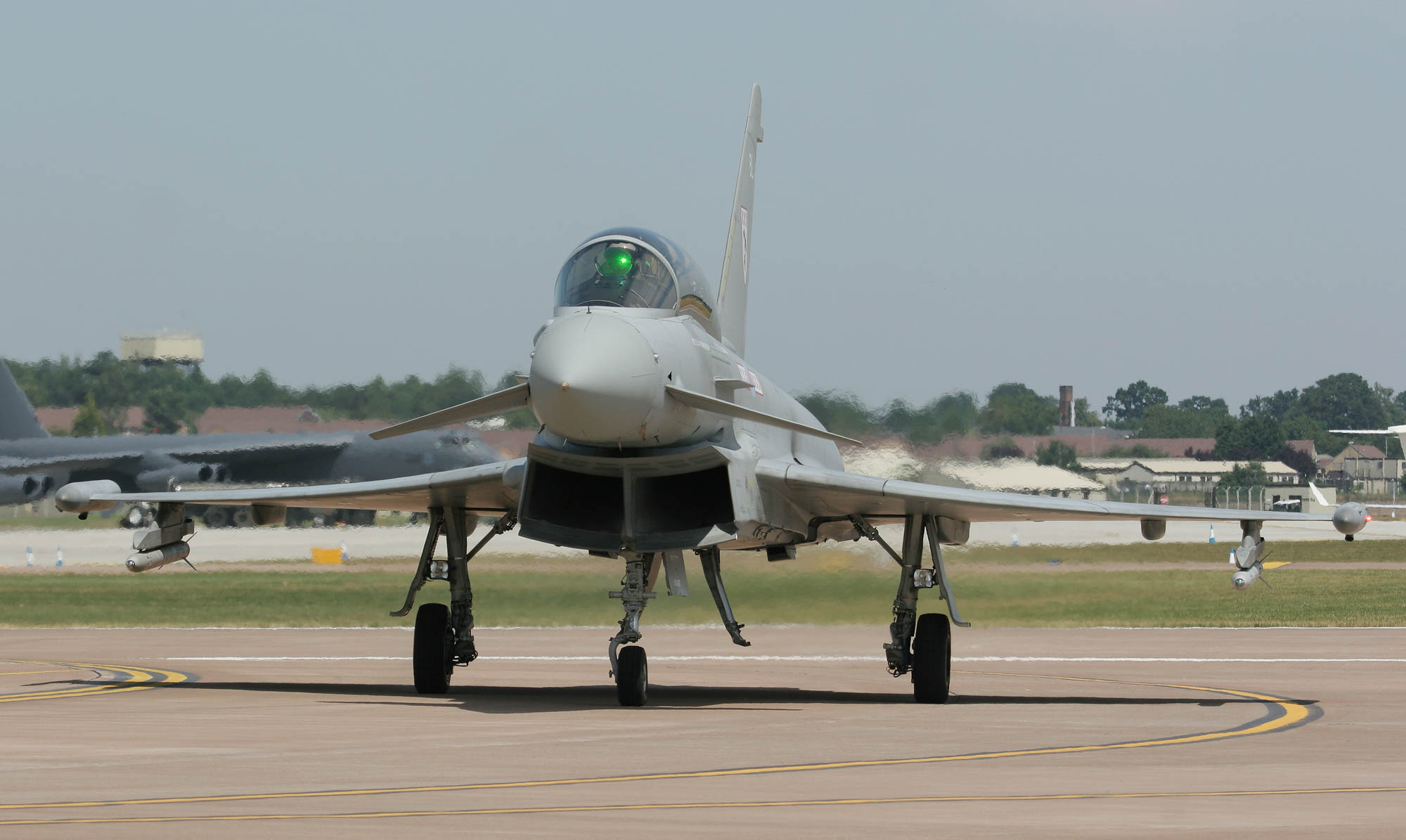 Sqn Ldr Matt Elliott returning after yet another one of his impressive routines, this year winning him the Steedman Display Sword for the best display by a UK participant.
He was flying once again with 29(R) Squadron in a Typhoon T.1 (ZJ813 'BL').
The Bell Boeing MV-22B Osprey (166391 'NJ') of VMX-22 in various states of flight making full use of its tilting rotors.
The MiG-29 OVT (156 white) of RAC MiG in various states of 'flight' if you can call it that at times, as it tumbles through some breath taking manoeuvres. This was the winner of the King Hussein Memorial Sword for the best overall display and also best display award as judged by 1,500 voting FRIAT members.
Everyone likes solo fast jet displays and RIAT has plenty of those.
Left to right: Two images of Spanish Air Force Typhoon at its first RIAT (C.16-26/11-06) from Ala 11/Esc 113, F-15C Eagle (86-0167 'LN') from 48th FW/493rd FS and Swedish Air Force Saab JAS39A Gripen (39168 '168').
French Air Force Mirage 2000B (508 '5-OP'), Swiss Air Force Boeing F/A-18C Hornet (J-5022), United States Navy Boeing F/A-18F Super Hornet (166673 'NJ') of VFA-122 and the Royal Netherlands Air Force's General Dynamics F-16AM Fighting Falcon (J-055) from 306 Squadron.
The Red Arrows, probably the most popular display item at the show.
I was fortunate to get in a good position to capture the team returning to the south side after there display routine.
This year their grand entrance was made more interesting by them teaming up with the specially marked RAF VC-10 C.1K (XV104) which was inscribed '40 years of RAF Service 1966-2006'.
A display I particularly enjoyed was from the specially painted Mil Mi-24V Hind (7353) of the Czech Air Force. Merlin HC.3 (ZJ122 'F') of 28 Squadron.
Some old favourites and good to see them on the airshow circuit. The 'Utterly Butterly' Boeing Stearman pair performing wing walking routines. This is their final year under the sponsorship of 'Utterly Butterly'. Wing walking dates back to the 1930s when after too many non-harnessed people had fallen to their deaths, it was banned. Today it is much safer and despite speeds of 150 mph the girls keep a stiff smile, whilst pulling up to 4G during the loops, rolls and tight turns. Clearly good family entertainment was the order of the day.
Left to right: Scottish Aviation Twin Pioneer 3 (G-APRS ex XT610), Douglas C-47B Dakota 3 (G-AMPY ex KK116) both from Air Atlantique, the BBMF Lancaster (PA474) and one of the two 'Utterly Butterly' Stearmans.
Sadly this year we saw the final display of a Canberra in RAF service. Canberra PR.9 (XH134) of 39 (1 PRU) Squadron was inscribed '1961-2006 End of an Era'. It was flown by the RAF's oldest serving pilot, Sqn Ldr Terry Cairns. Very pleased to get these final shots, but equally delighted to hear that the last three Canberra's have now been bought privately and should continue to fly.

Photography Note: I was using a Canon 20D with a Canon 100-400mm L IS lens or Canon 300mm f2.8 L lens with and without a x1.4 extender. I was positioned at the mid-point of the runway, this is an ideal position for all the fast jet take-off's and for the displays themselves. I used ISO settings of 100 or 200. For jets an aperture of around f.8 was used, for props the setting was changed to no more than 1/350th, for helicopters I went down to 1/125th at times.