Air to Air Photography
The Gazelle Squadron
Abingdon Air & Country air show
May 3, 2014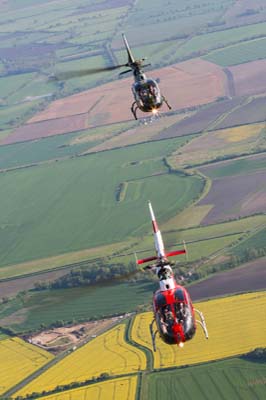 The Aviation PhotoCrew, headed by Eric Coeckelberghs organised the air to air photo shoot utilising Short SC.7 Skyvan (G-PIGY) of Invicta Aviation for this photo shoot Eric had arranged for the Gazelle Squadron to join up with us on their arrival at Abingdon the day before the Abingdon Air & Country air show for their first public display.

The Gazelle Squadron are an interesting civilian group of mostly former military pilots flying ex military Westland Gazelle AH.1/HT.2/HT.3 helicopters. The display team personnel run the group along military lines with Flights. They maintain their aircraft in the colours of the UK military services which operated the Gazelle; Royal Navy, Royal Marines, Army Air Corps and the Royal Air Force. The Gazelle Squadron is based at Hurstbourne Tarrant andover with currently six helicopters.

Gazelle Squadron: Gazelle AH.1s (XZ321 / G-CDNS, ZA730 / G-FUKM, XW849), Gazelle HT.2s (ZB647 / G-CBSF, XX436 / G-ZZLE), Gazelle HT.3 (ZB627 / G-CBSK).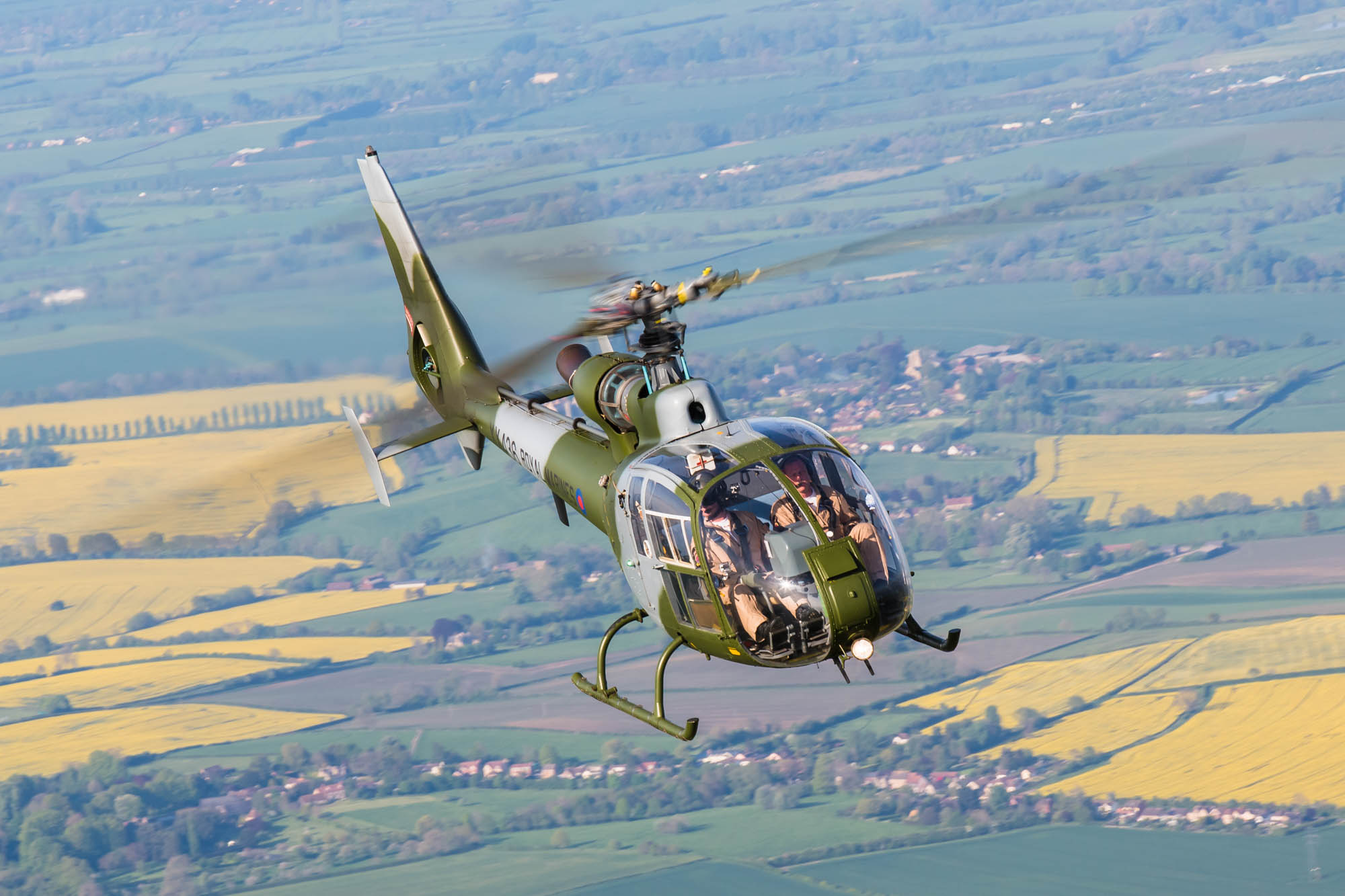 Westland Gazelle HT.2 (XX436 registered G-ZZLE) over Oxfordshire.
Canon EOS 5D III + Canon f2.8L 70-200mm (200mm) f14 1/100, -1 stop exposure compensation, ISO 50
Westland Gazelle HT.2 (XX436 registered G-ZZLE) over Oxfordshire.
Canon EOS 5D III + Canon f2.8L 70-200mm (180mm) f13 1/125, -1 stop exposure compensation, ISO 50
Westland Gazelle HT.2 (XX436 registered G-ZZLE)
Canon EOS 5D III + Canon f2.8L 70-200mm (200mm) f11 1/125, -1 stop exposure compensation, ISO 50
Westland Gazelle HT.3 (ZB627 registered G-CBSK) over Oxfordshire
Canon EOS 5D III + Canon f2.8L 70-200mm (120mm) f14 1/100, -1 stop exposure compensation, ISO 50
Westland Gazelle HT.3 (ZB627 registered G-CBSK) over Abingdon
Canon EOS 5D III + Canon f2.8L 70-200mm (145mm) f14 1/100, -1 stop exposure compensation, ISO 50
Westland Gazelle HT.3 (ZB627 registered G-CBSK)
Canon EOS 5D III + Canon f2.8L 70-200mm (160mm) f20 1/100, -1 stop exposure compensation, ISO 50