Exercise 'Spring Flag 2008'
Decimomannu Air Base
Sardinia
April 1-18, 2008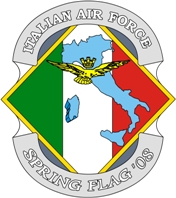 The Hellenic Air Force - Elliniki Polemiki Aeroporia (EPA) at Spring Flag 2008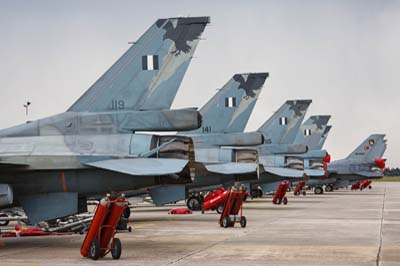 Five Hellenic Air Force (HAF) Lockheed Martin F-16C Block 30 Fighting Falcons of 330 Mira from Nea Ankhialos in the Air Defence and Strike role. 330 Mira was formed in 1989 for the arrival of the first Greek F-16.
Each national force had a detachment commander whose job was to coordinate its team to make sure each individual force were properly integrated in to the whole. The HAF detachment commander Major G Marinopoulos had a team of 47 personnel, including eleven pilots for the five F-16Cs at SF08. Having no complaints, "everything is going well" Maj Marinopoulos was happy with the results of his pilot's sorties and how the exercise was progressing. By day 5 they had flown Combat Air Patrols (CAP) with Italian Typhoons, as well flying missions in the Defensive Counter Air (DCA) role and as Offensive Air Assets (OAA) in the COMAO. "We have provided force protection, sweep and escort." The following day they were tasked to aerial refuel with a USAFE KC-135R during the days COMAO.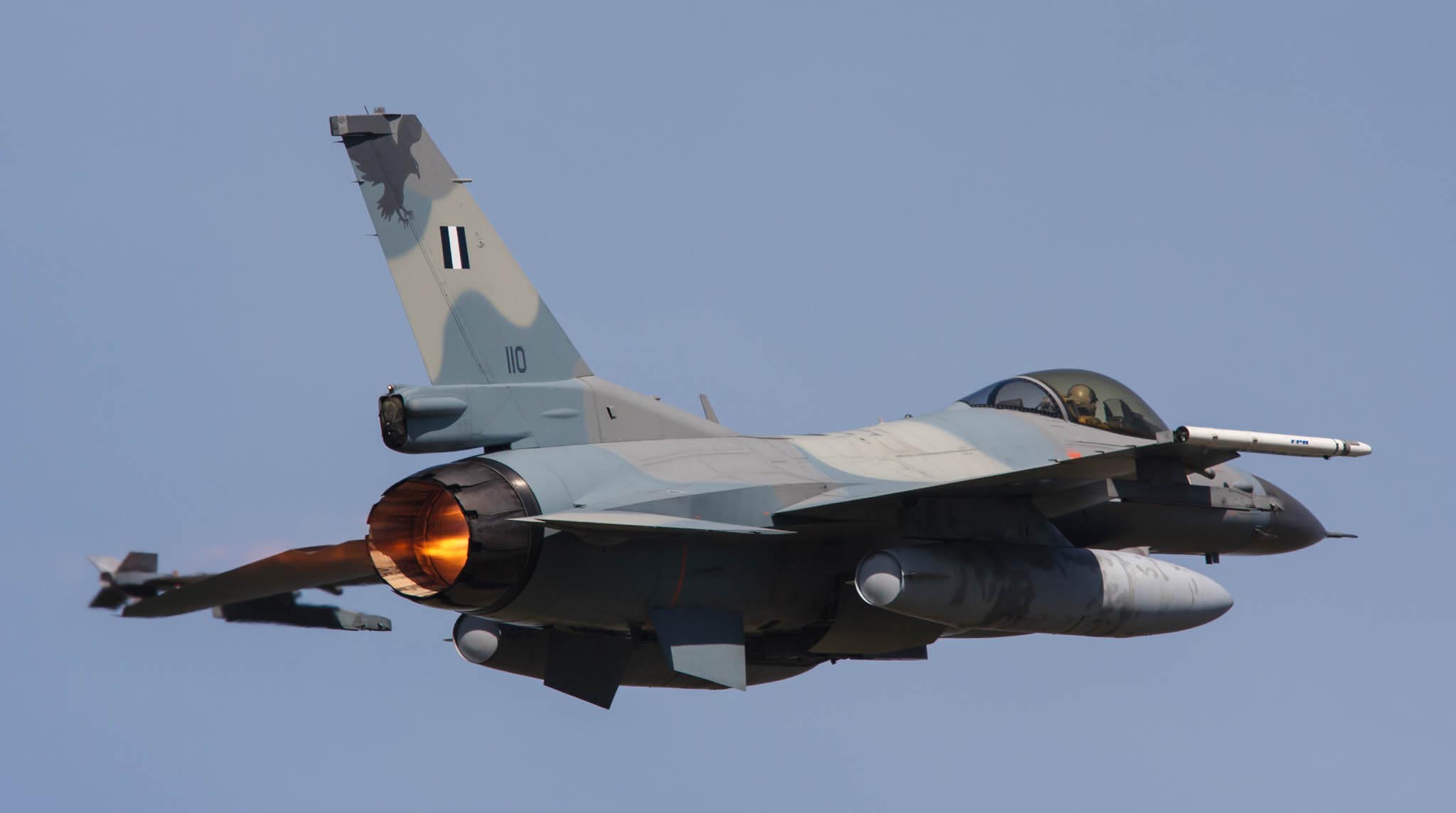 Lockheed Martin F-16C Block 30 Fighting Falcon (110) from 111 Combat Wing, 330 Mira based at Néa Ankhialos
departing from Decimo' as part of a Spring Flag COMAO.
Left to right: Two Hellenic Air Force F-16C pilots discussing the final details of their mission. F-16C Block 30 Fighting Falcons (115 and 110). 110 was the first F-16 delivered to the HAF delivered under the FMS Peace Xenia I agreement.
Left to right: F-16C Fighting Falcons (119 and 110).
Left to right: F-16C Fighting Falcons (139 and 141).
F-16C Fighting Falcon (115) returning to base.